ROLE
Associate Creative Director
THE CHALLENGE
Assemble a global team, redesign samsung.com, and consolidate all of the sites into one instance of Adobe AEM. Our team was involved from pitch to handoff.
PROCESS
The strategy was to tackle the designs in two phases. We began with wireframes, base components, and styles. Each wave consisted of hundreds of designs for wires, pages, components, and sections.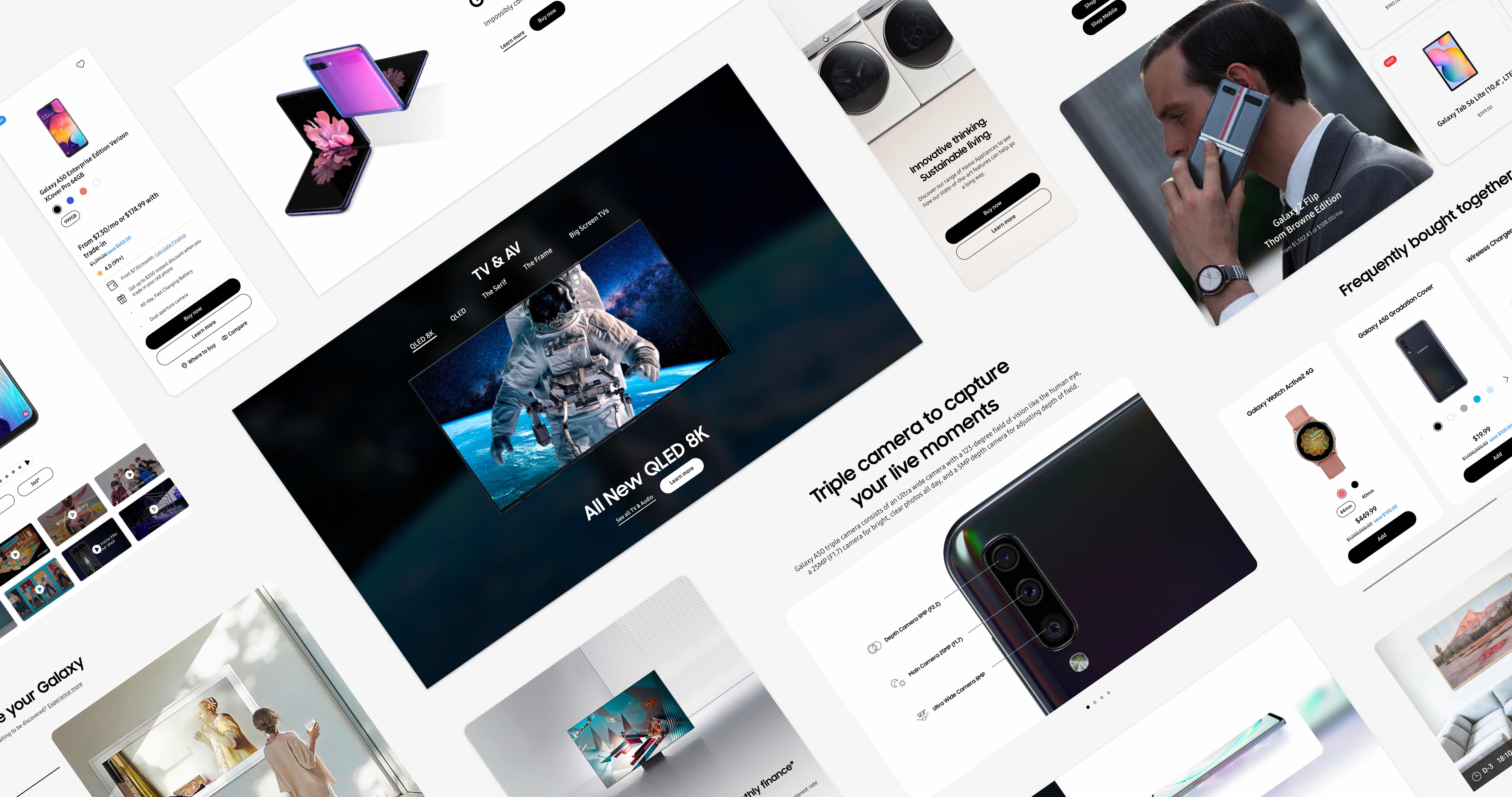 Hundreds of wires, page layouts, components, and sections were created.
HOMEPAGE AND GLOBAL NAV
The homepage and global nav were a culmination of efforts from our team and the team overseas in Korea. We had the opportunity to build flexibility into each component, and the final nav was informed by extensive user testing.

PRODUCT FAMILY
Product family templates are the top of the rock for product lines. Think of home appliances as an over-arching family of products.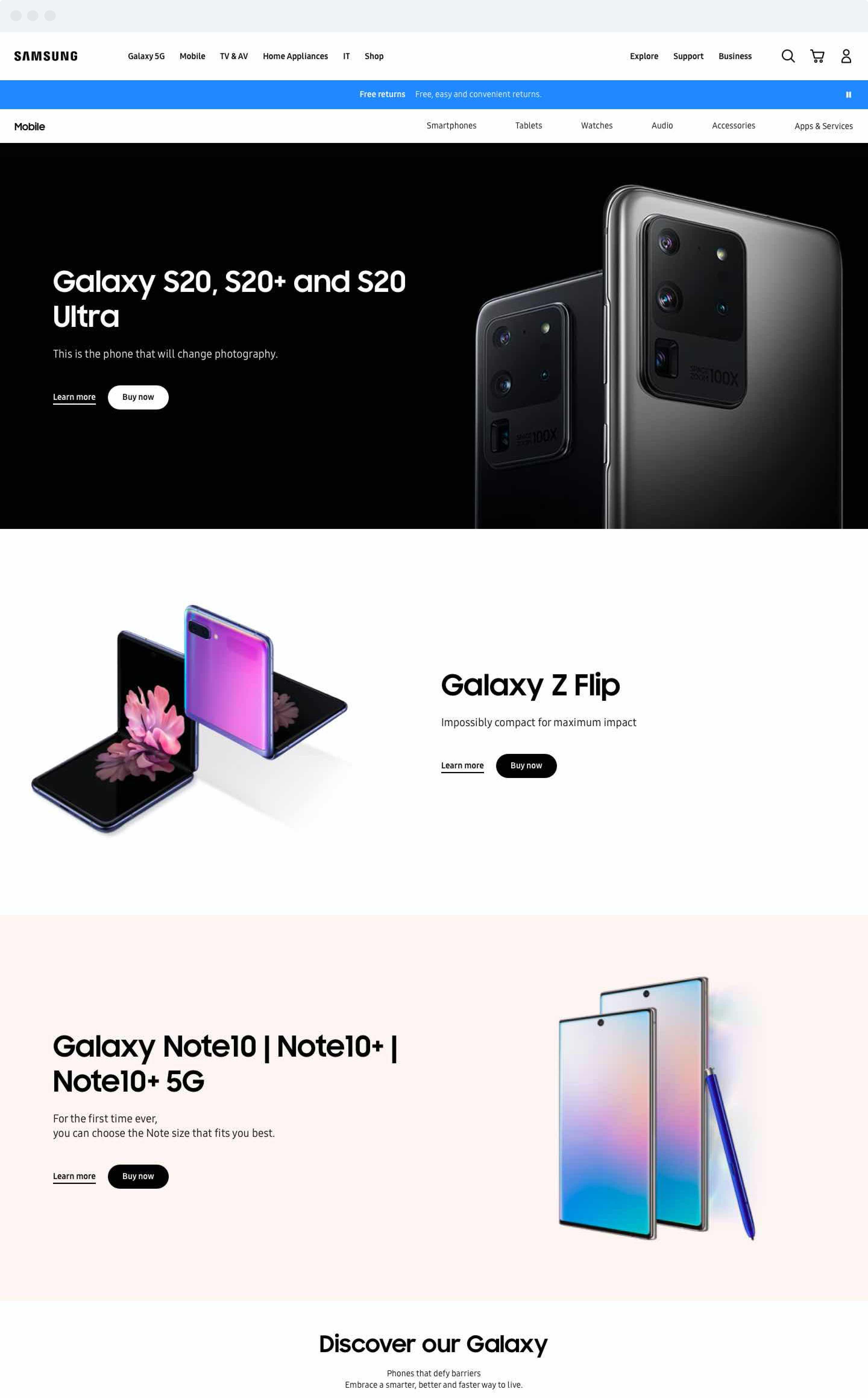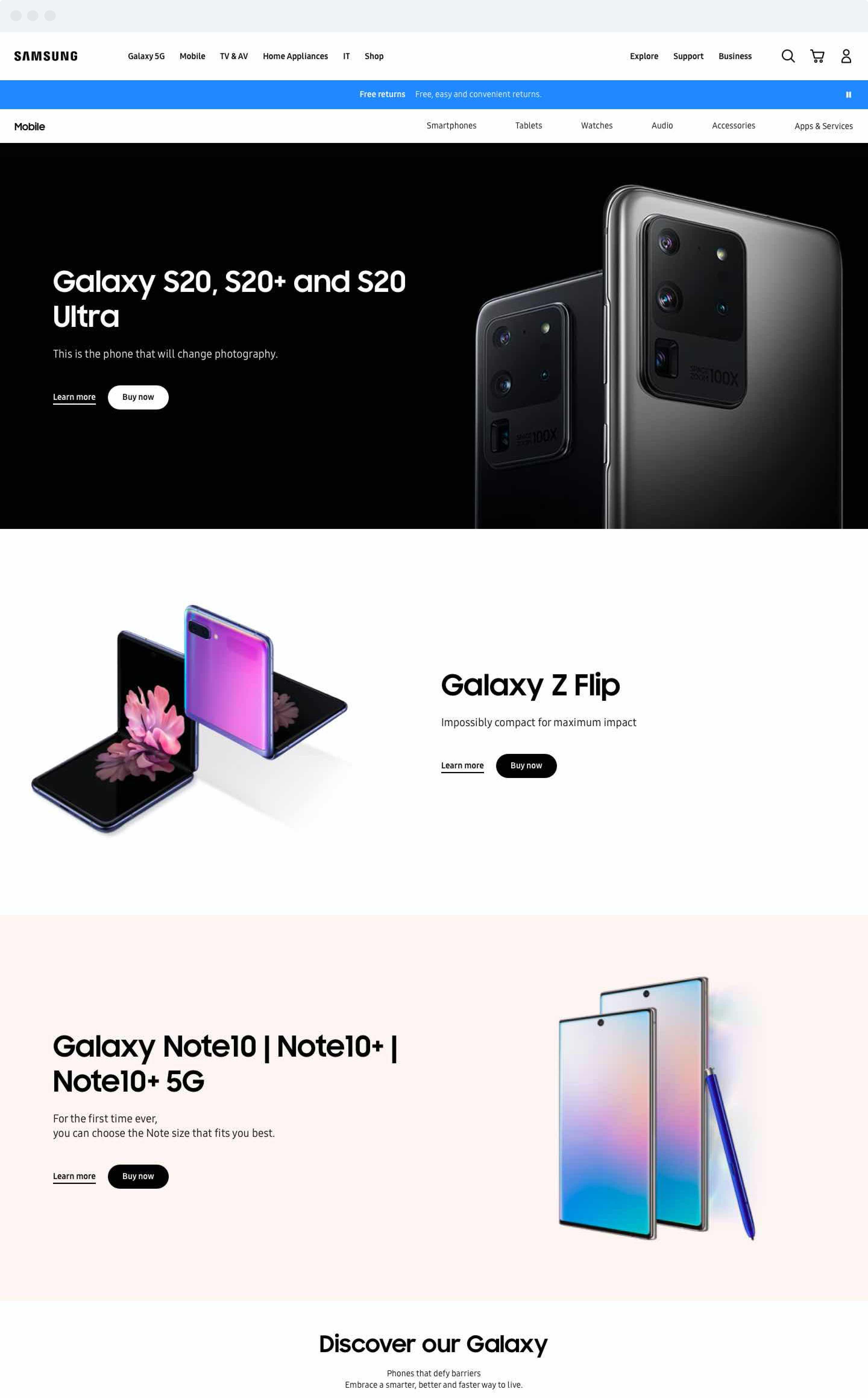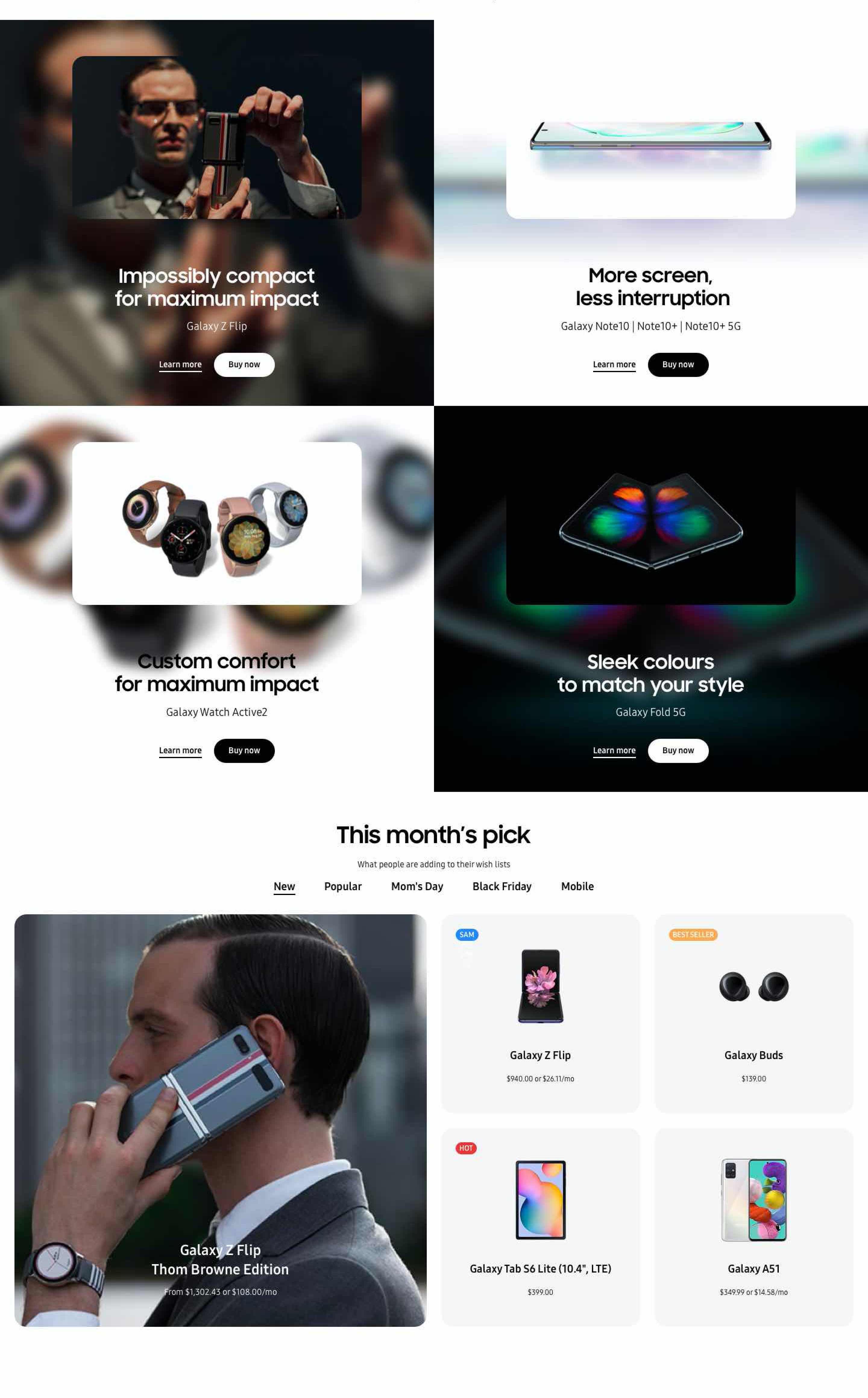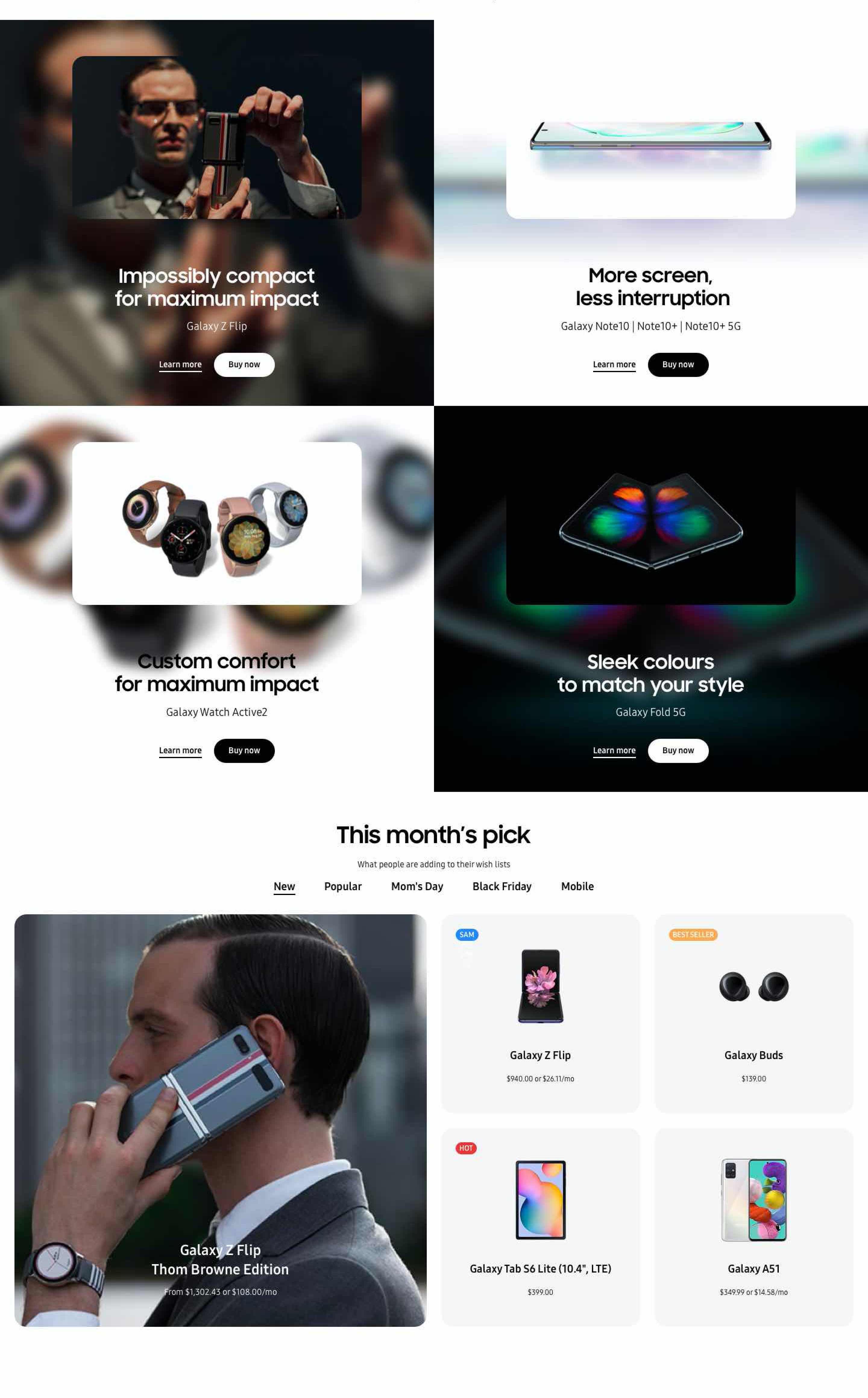 PRODUCT CATEGORY
These pages contain the categories of a family of products. Think refrigerator category in the family Home Appliances.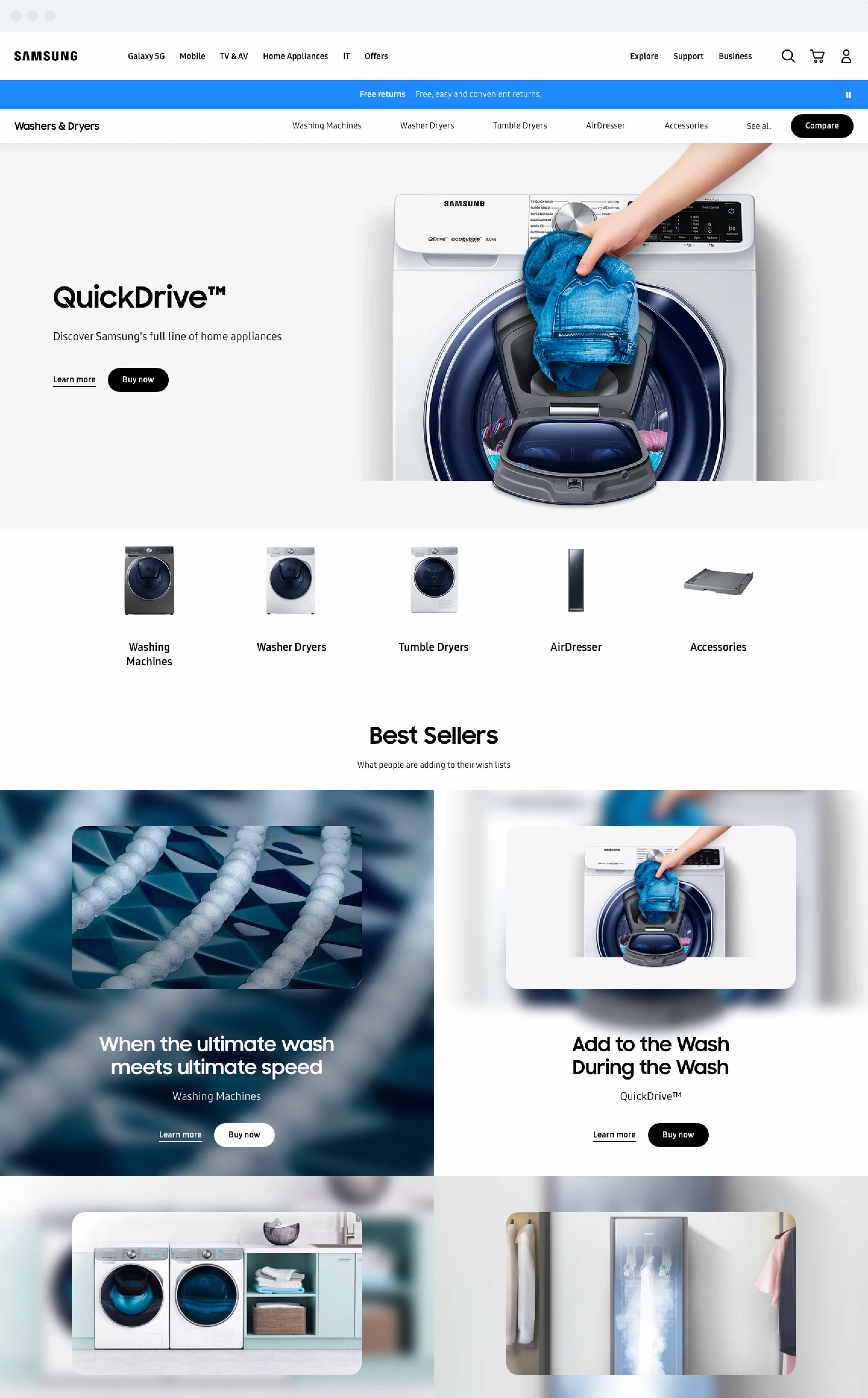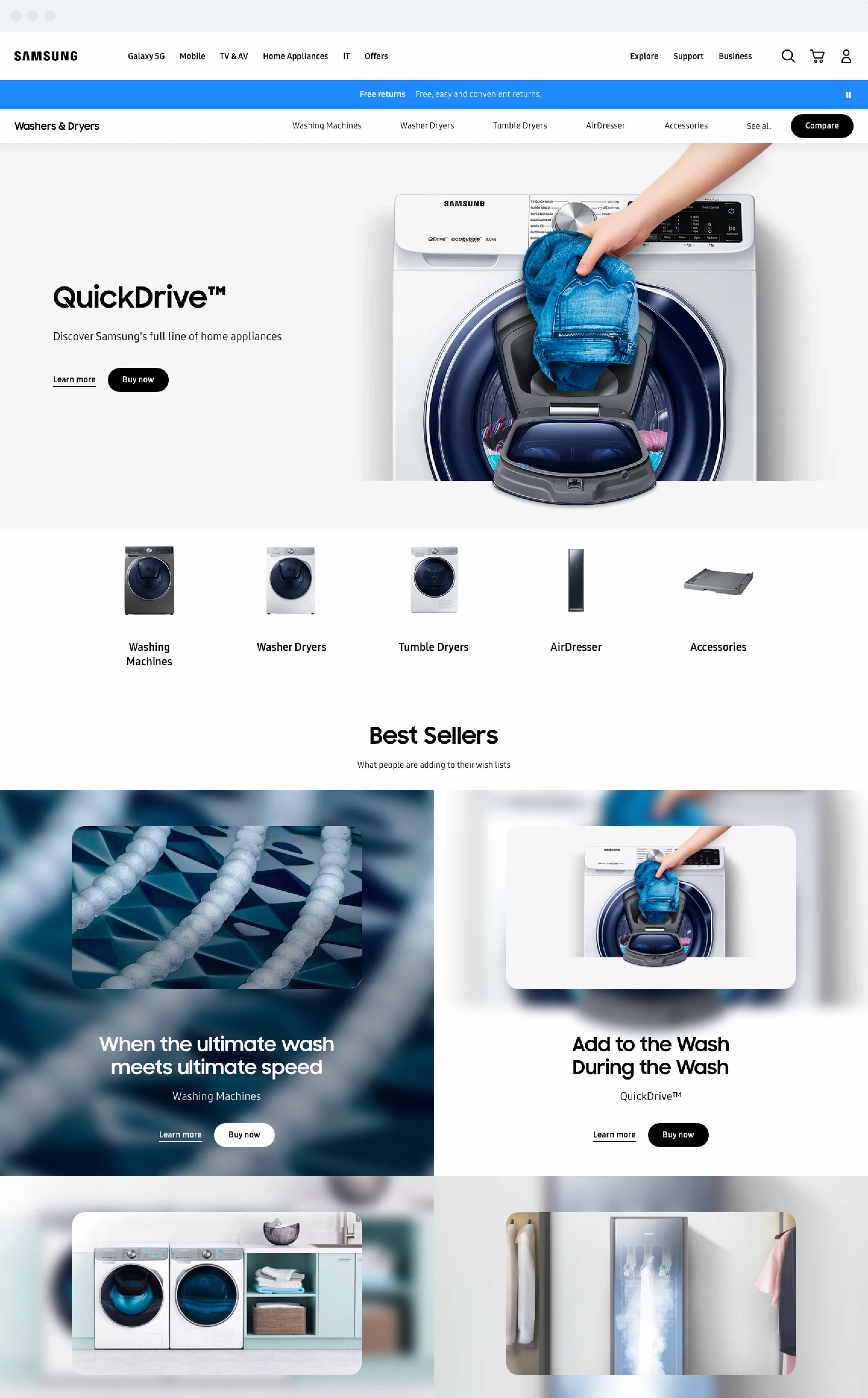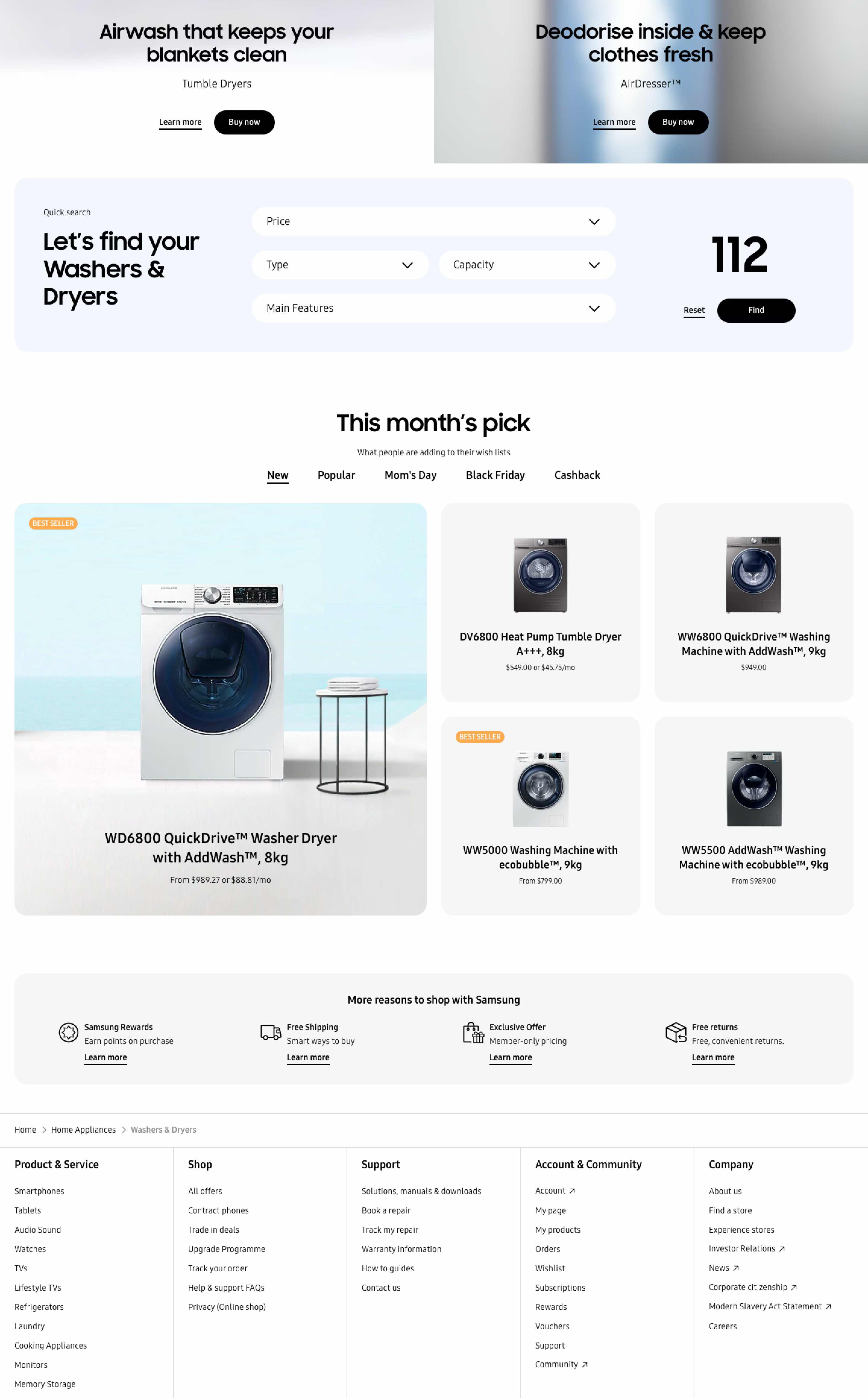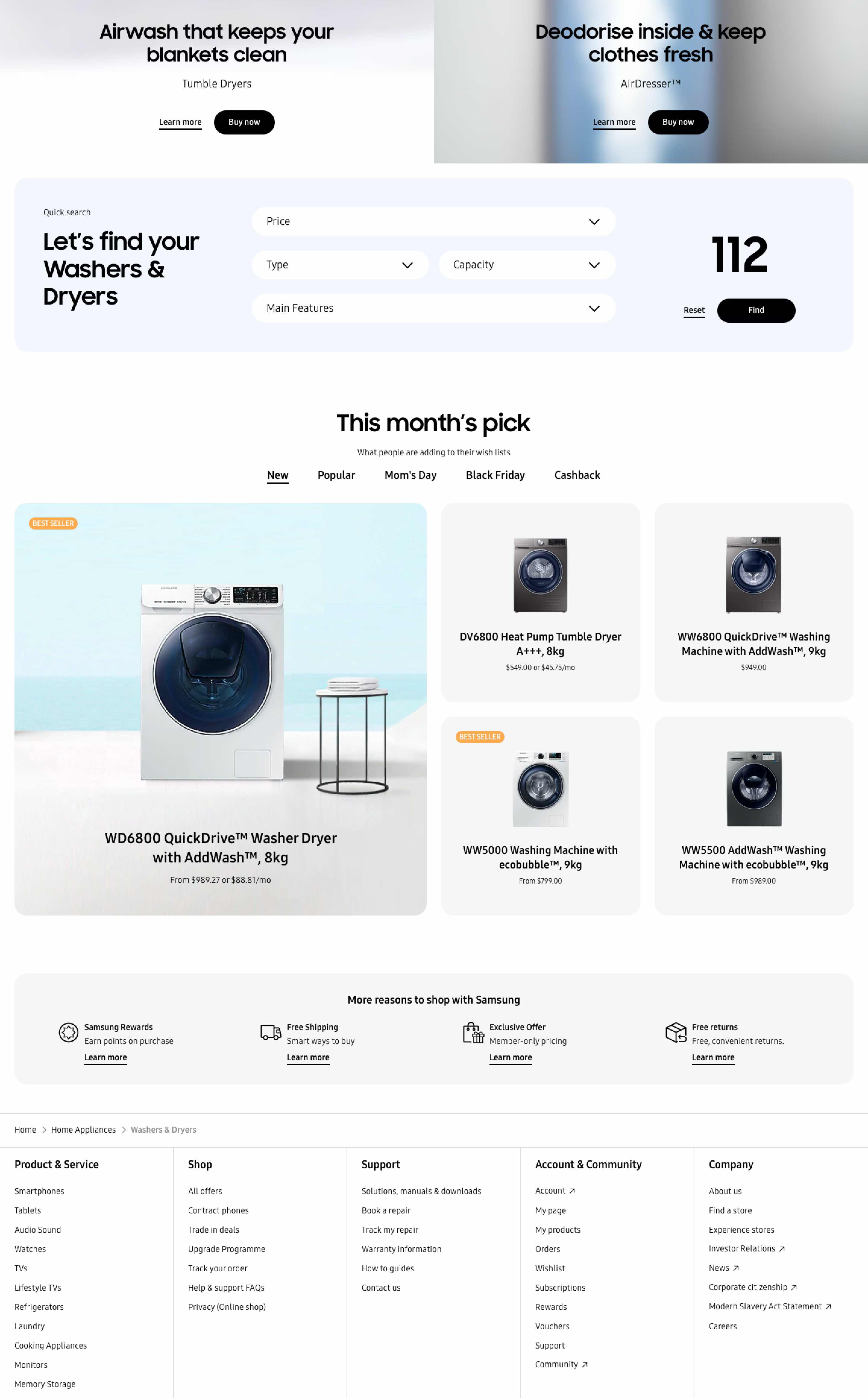 PRODUCT FINDER
Once you're in the zone for a particular product, you can start to hone in on the one you need using the various filtering tools on this Product Finder page.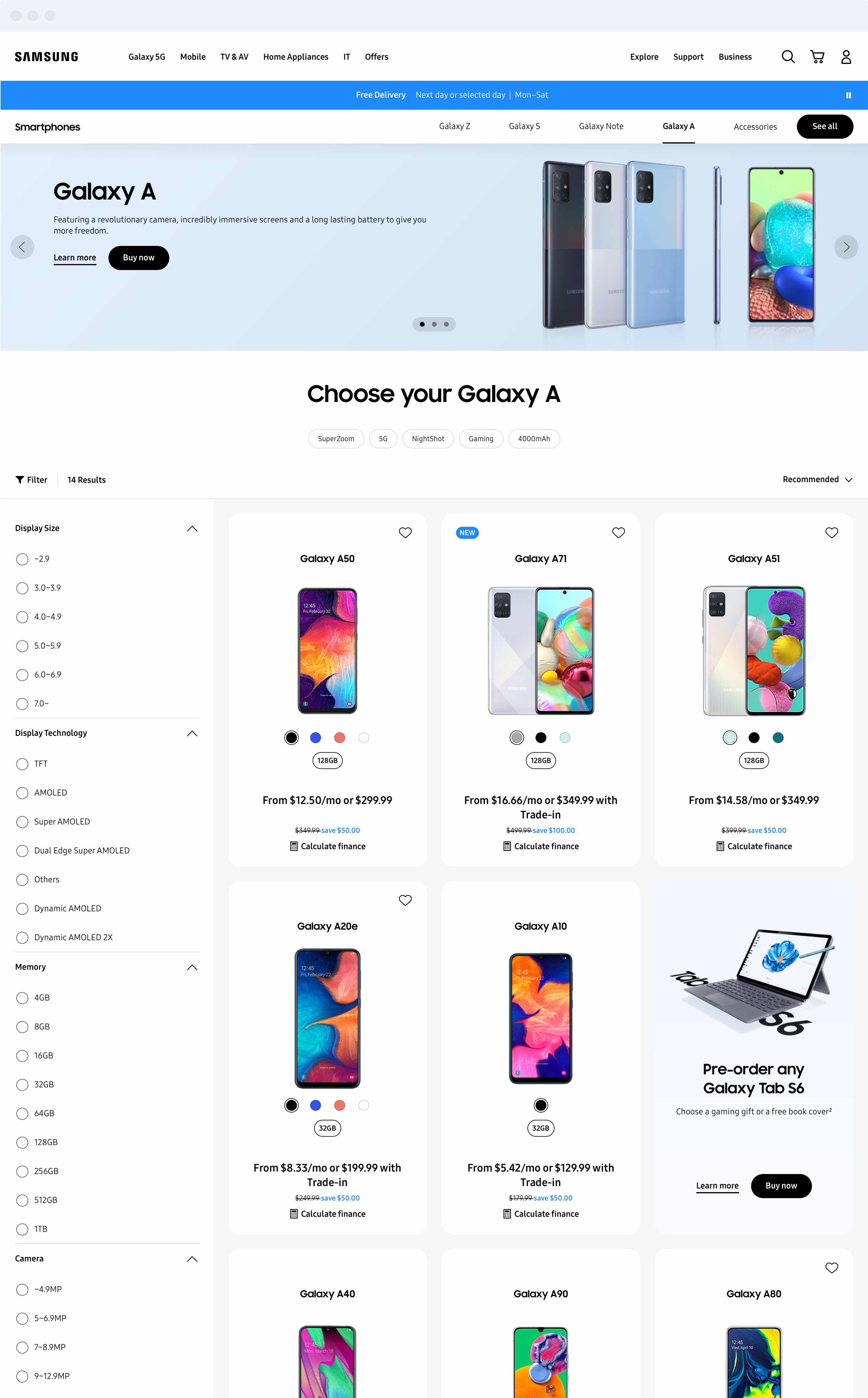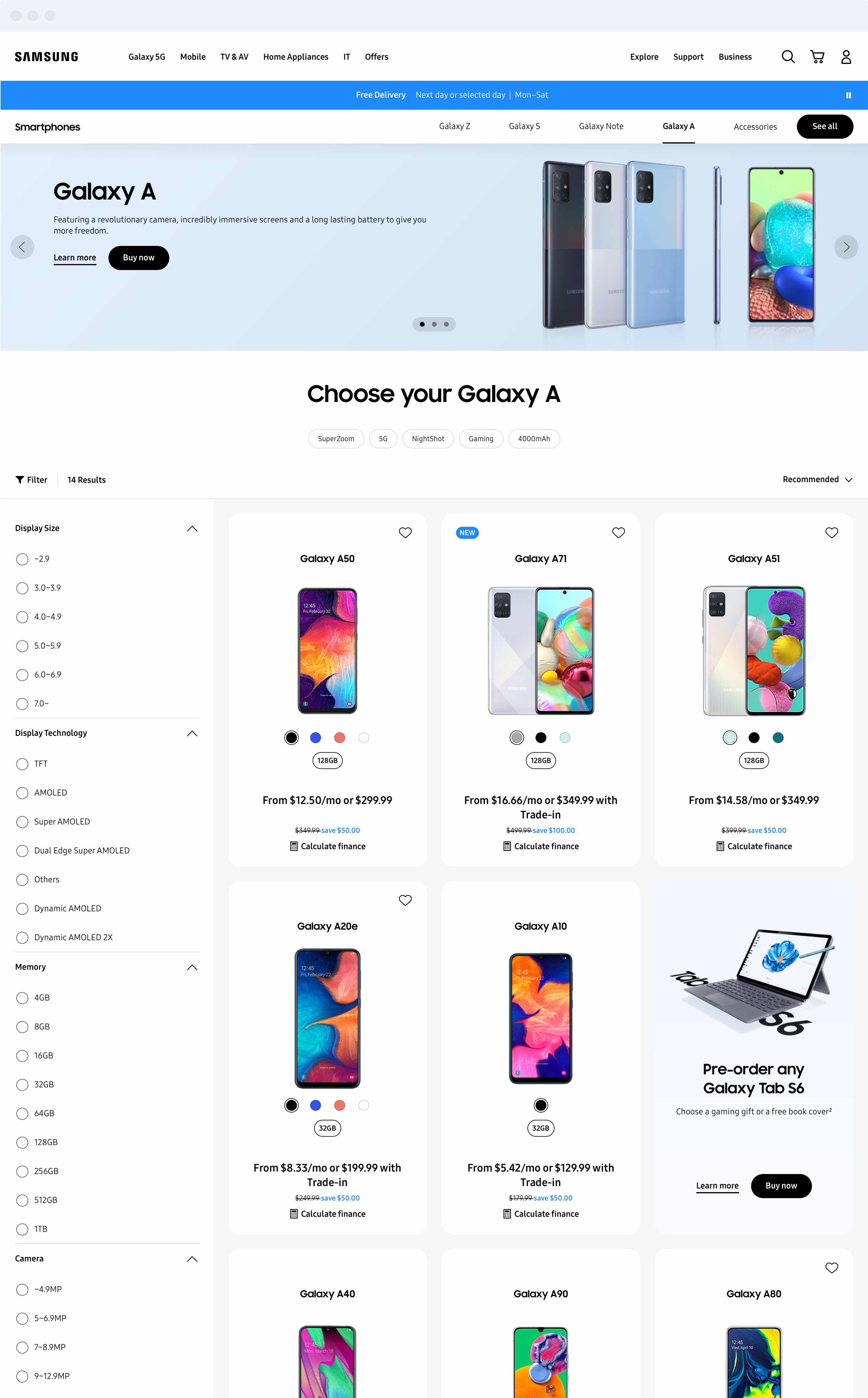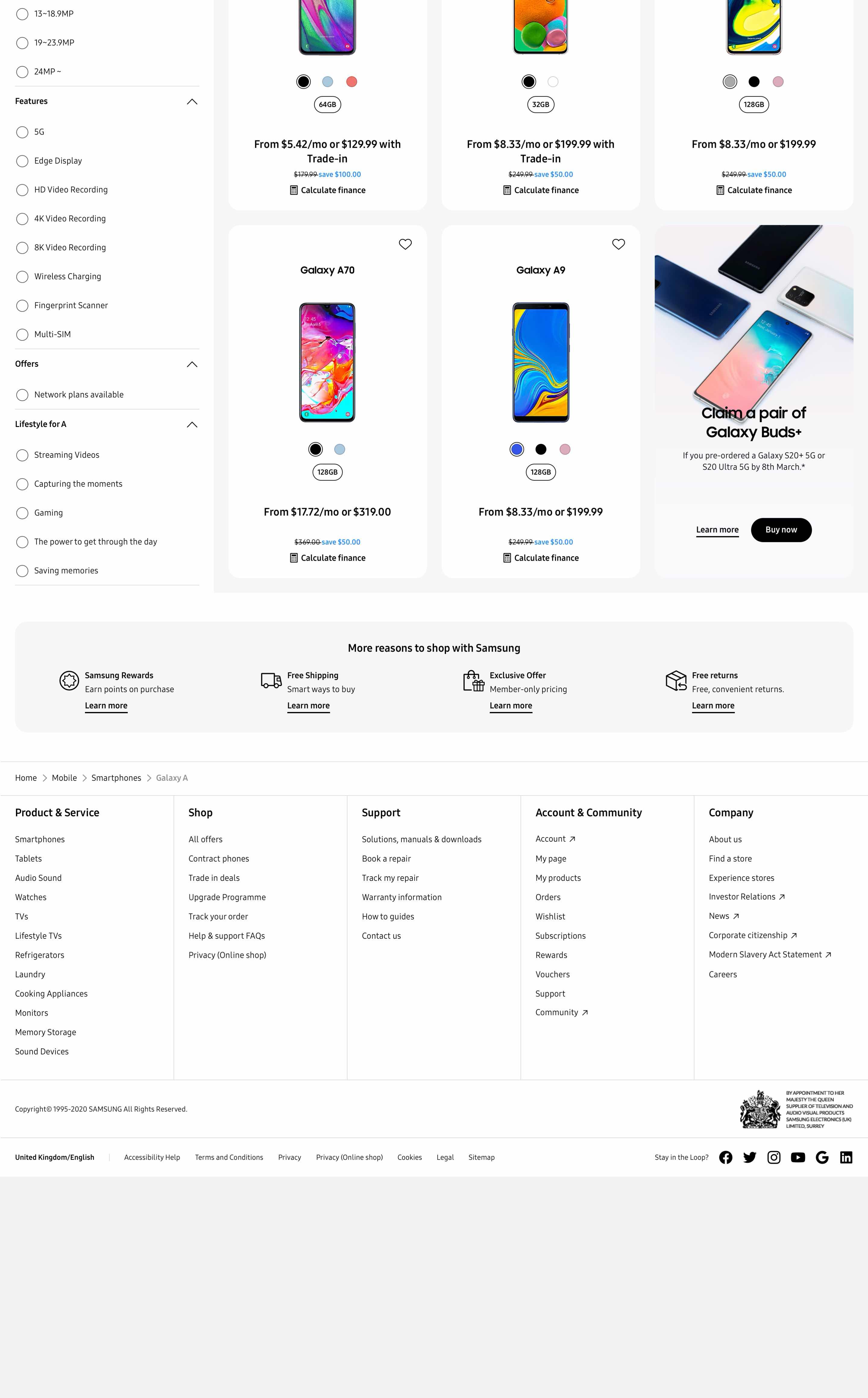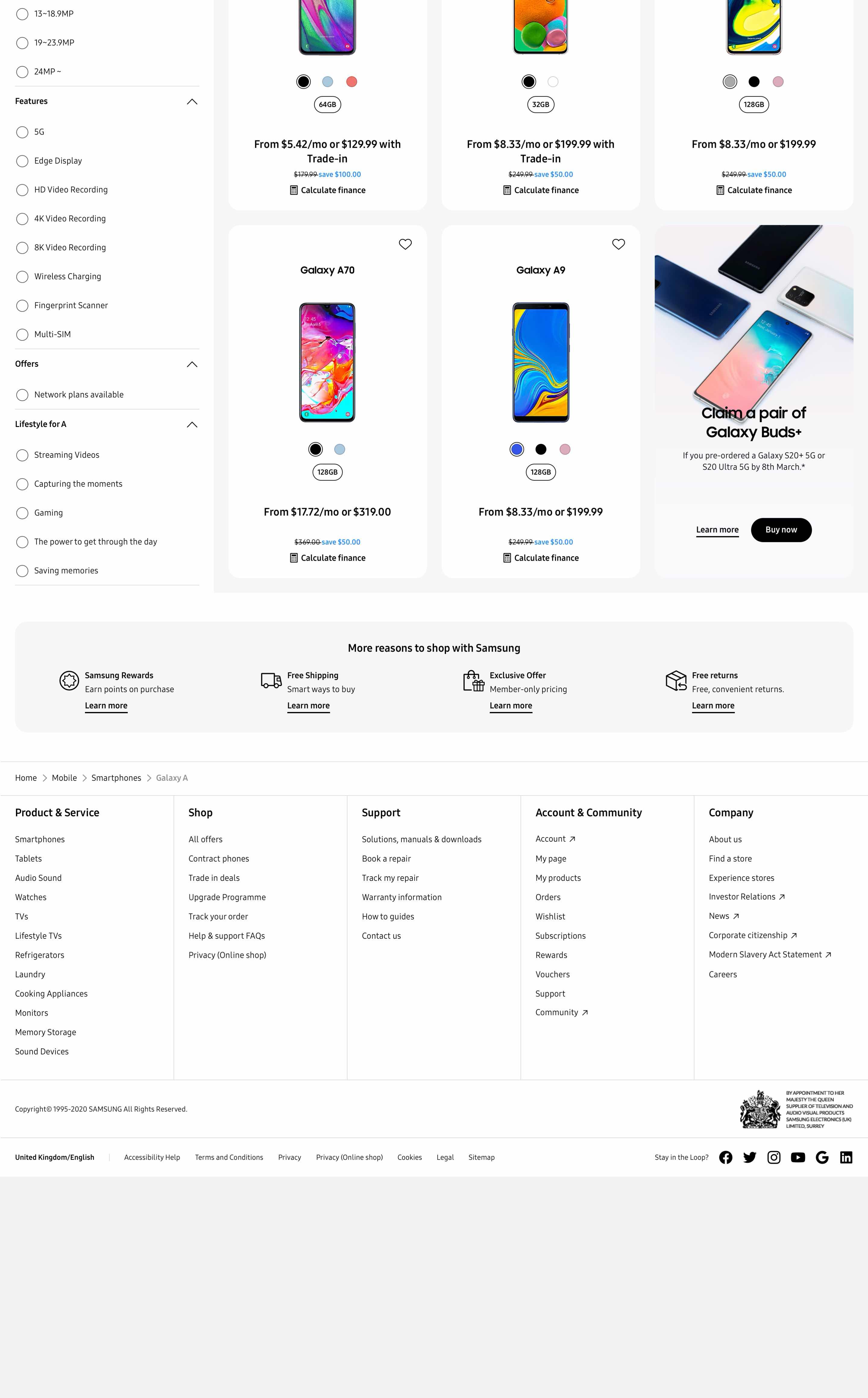 PRODUCT DETAILS
When you've landed on a specific Samsung product, you're ready for the details and the buy flow. It was clear that a one-size-fits-all was no longer going to work for this. So we made three.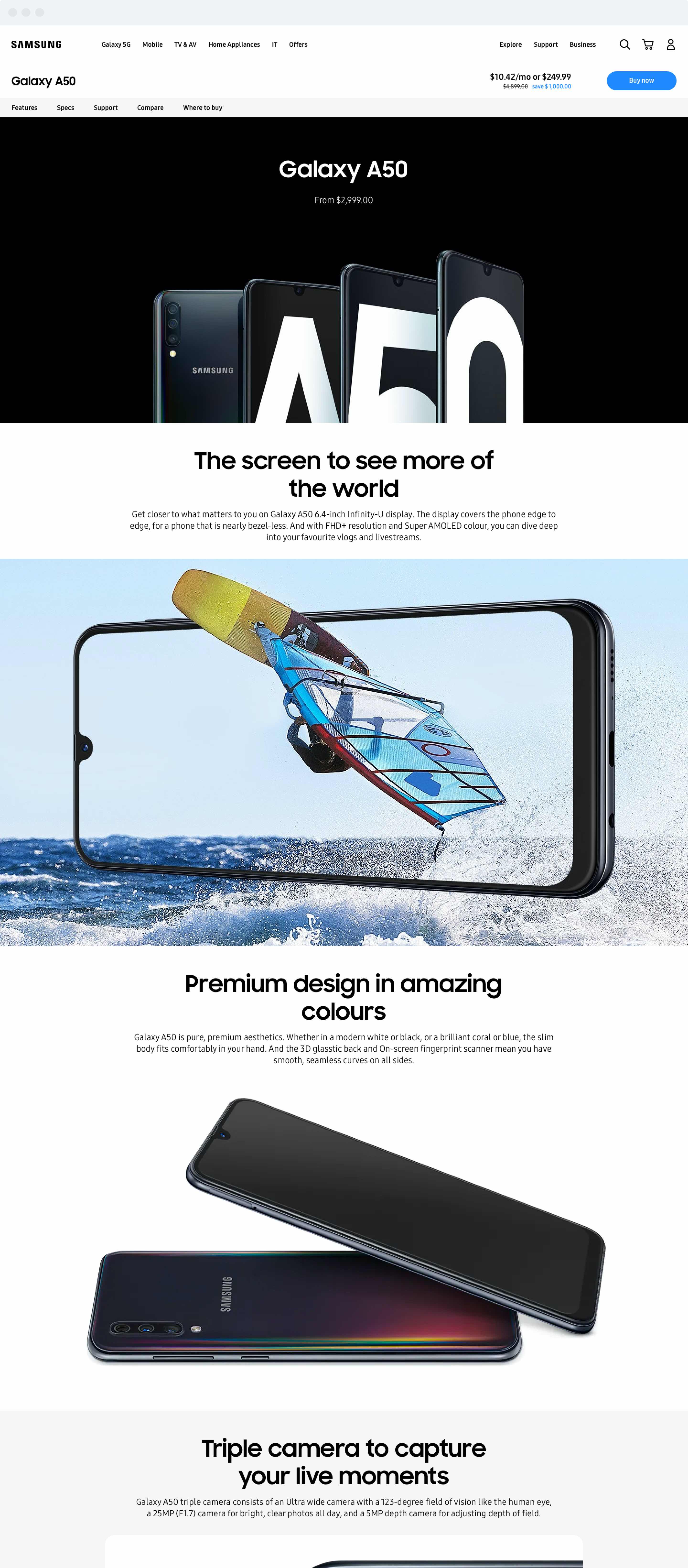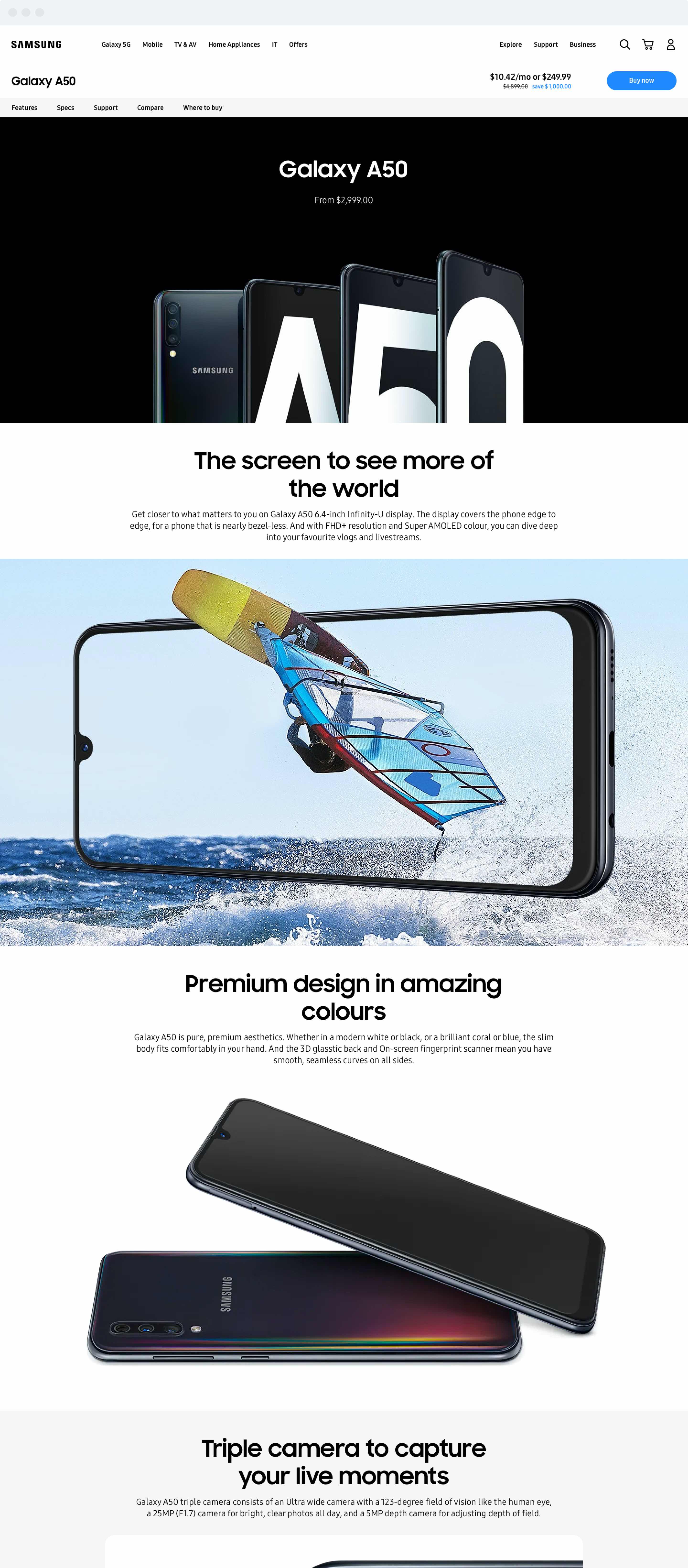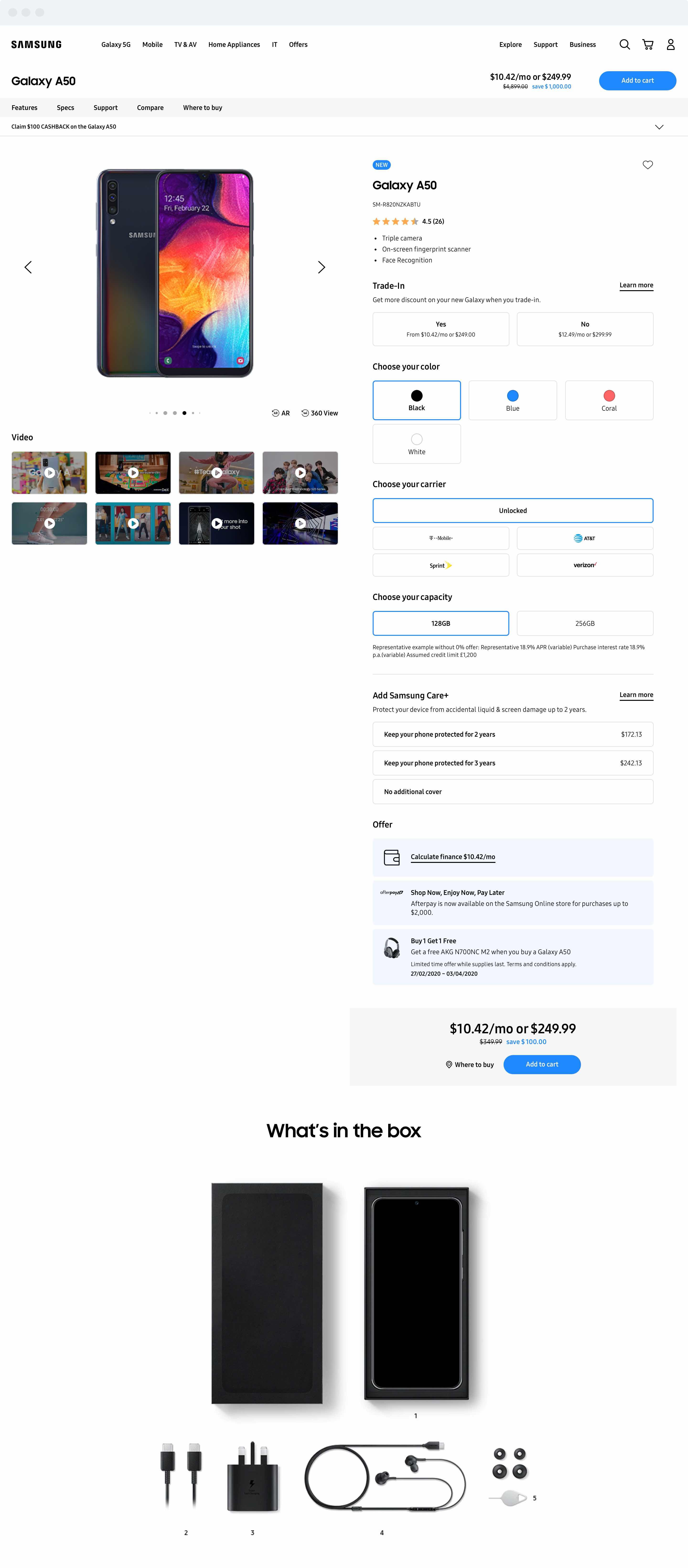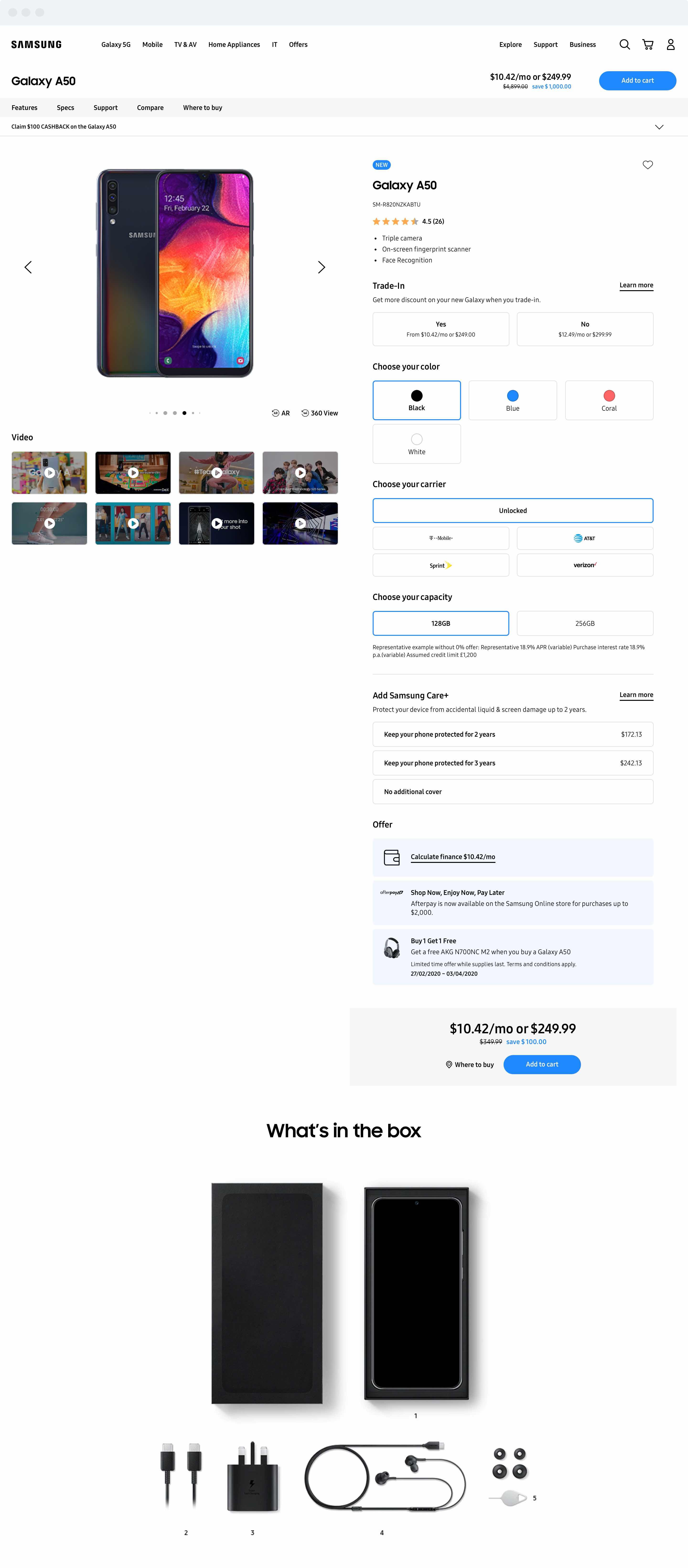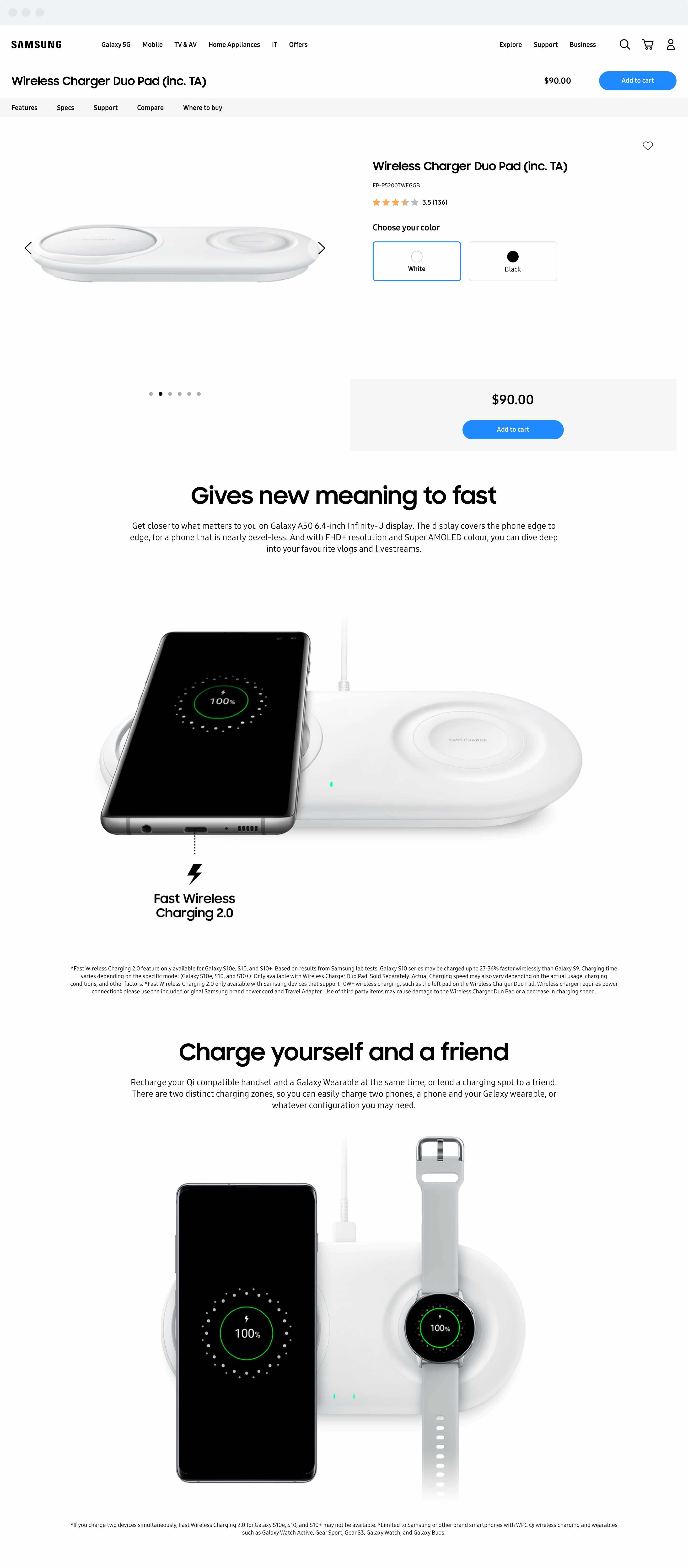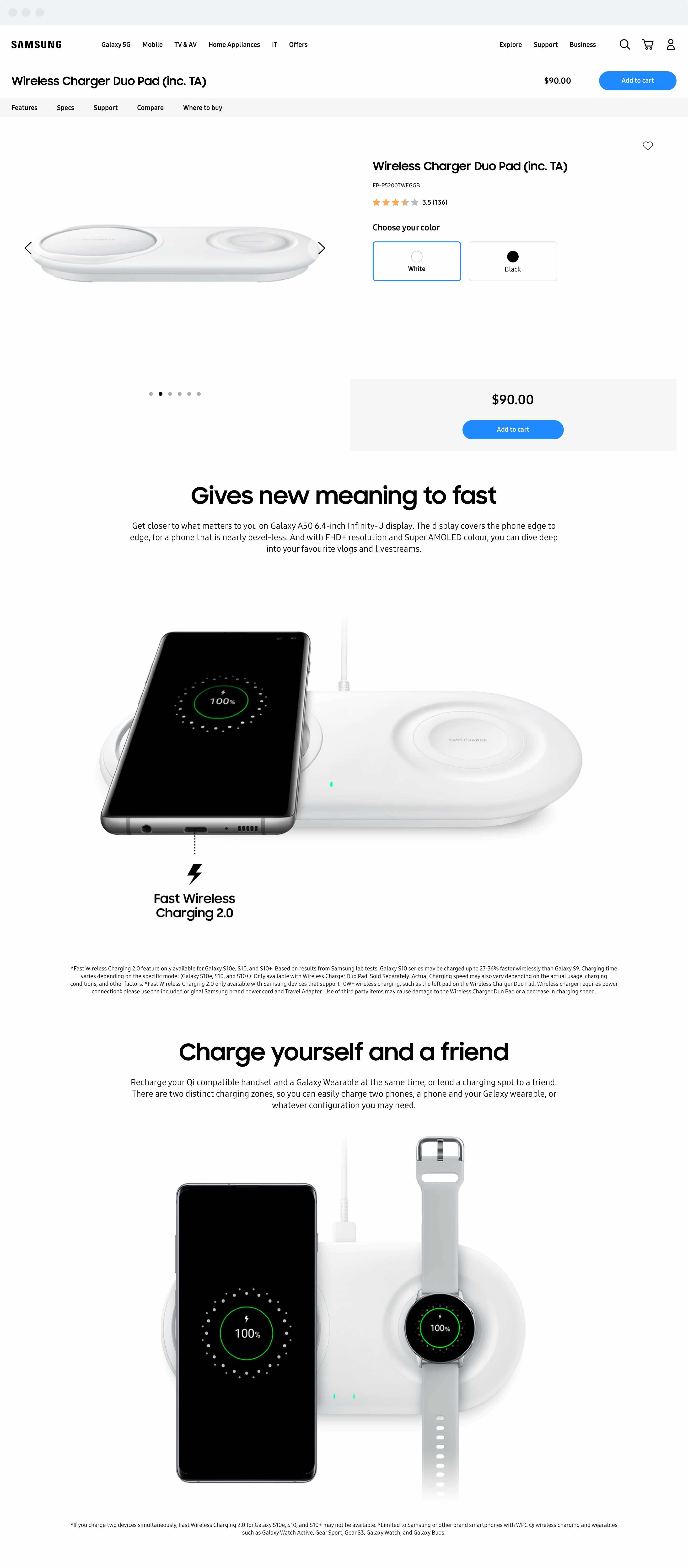 MOBILE
Mobile-first was the methodology we encompassed throughout the project. Components were designed and prioritized there first, with then re-consideration for tablet and desktop.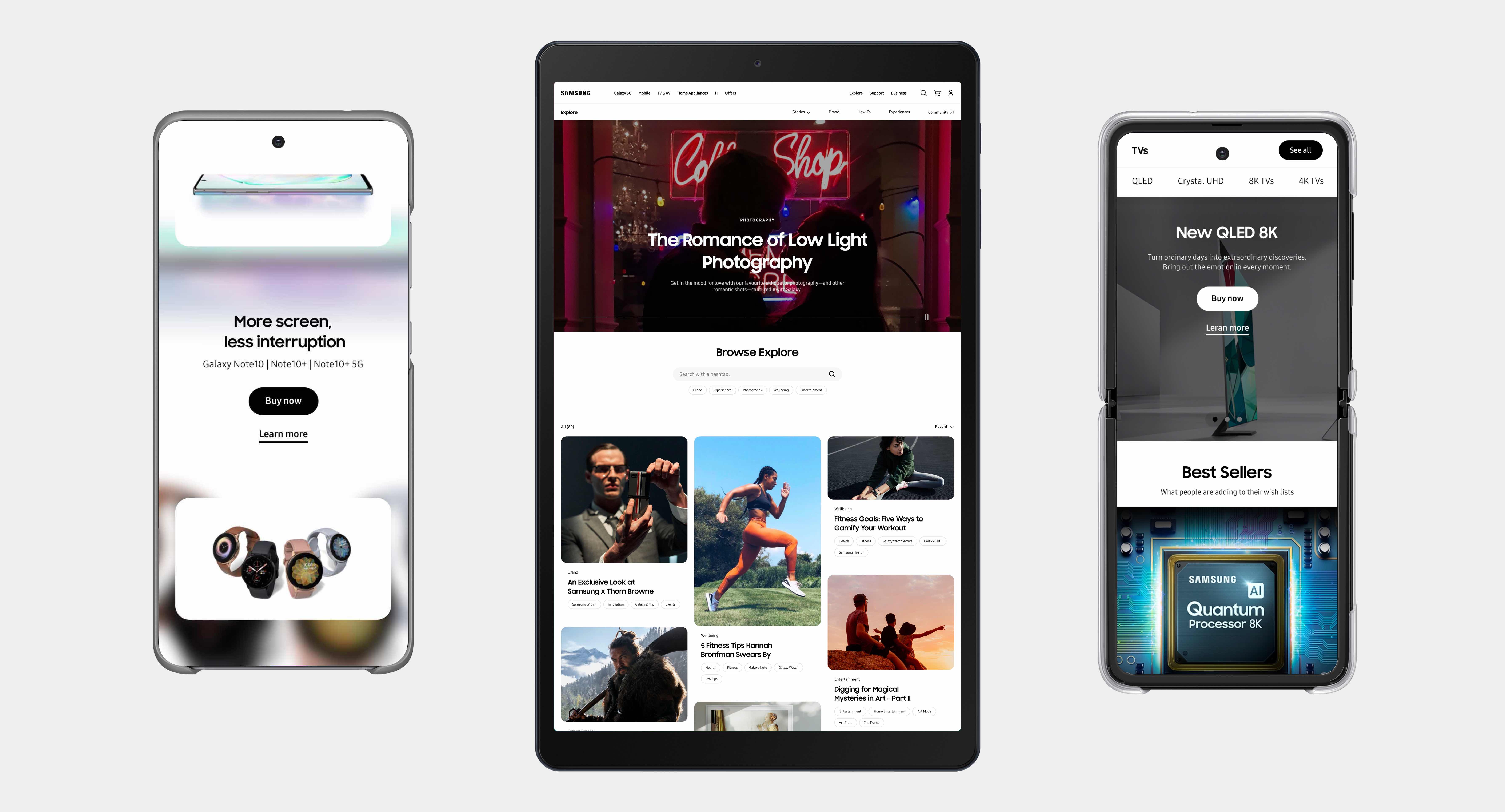 STYLE GUIDE
Our team built most of the foundation and the framework for the style guide. The Duotone team in Korea established and managed on their end a Sketch Cloud library that then tied in with all the design files. That process enabled consistency across the entire global team and informed the final living style guide.