INTRODUCTION
A digital rebrand built-up from the VoIP-up. Comcast Business approached our team to tackle everything from UX, a holistic and flexible style guide, to responsive page designs with a focus on small and medium-sized businesses.
ROLE
Associate Creative Director
COLLABORATORS
In-house Creative/Development
DESIGNS
Design started with a traditional waterfall approach beginning with UX. However, it quickly evolved into a parallel dance between UX, strategy, design, and development.
HOMEPAGE
A straight-forward approach at first glance, the re-architected homepage was considered mobile-first and has built-in modularity and component flexibility. Carousels were purposely forgone for simplicity and performance.

LINES OF BUSINESS
Different product lines pages and templates for each product were considered from a clearly defined and organized path through the main navigation. Organic search paths were then easier to navigate as well, given the improved user experience.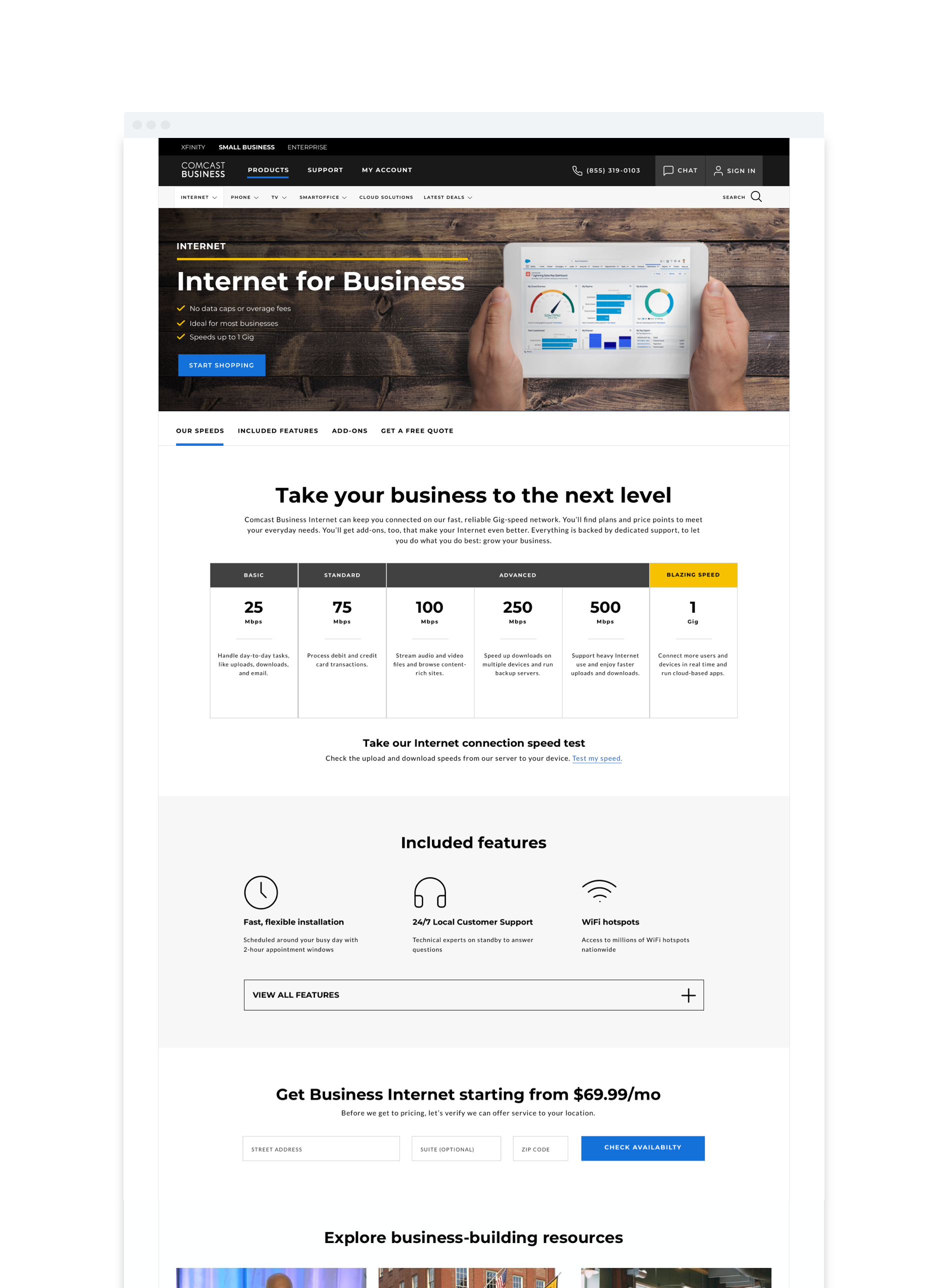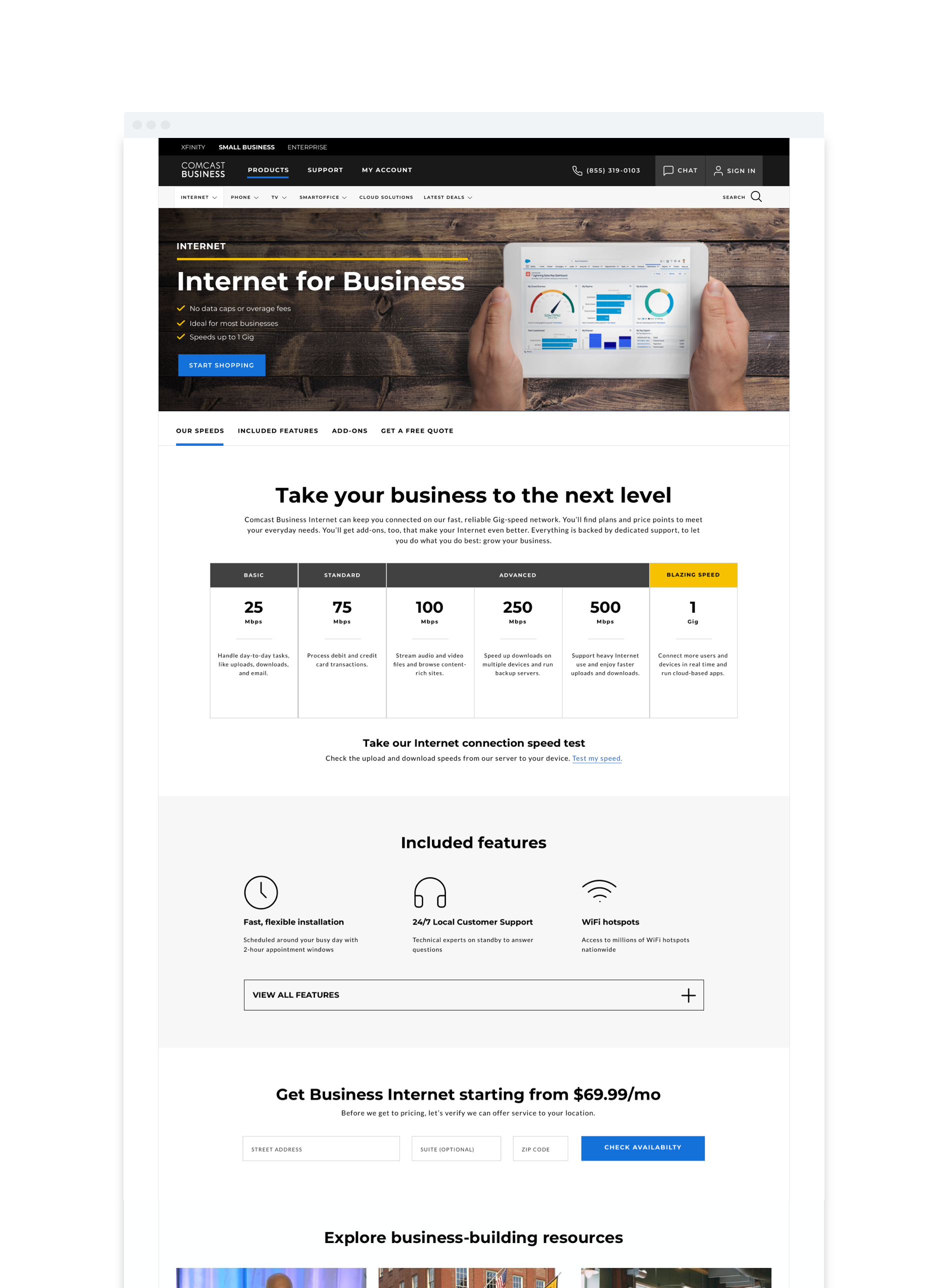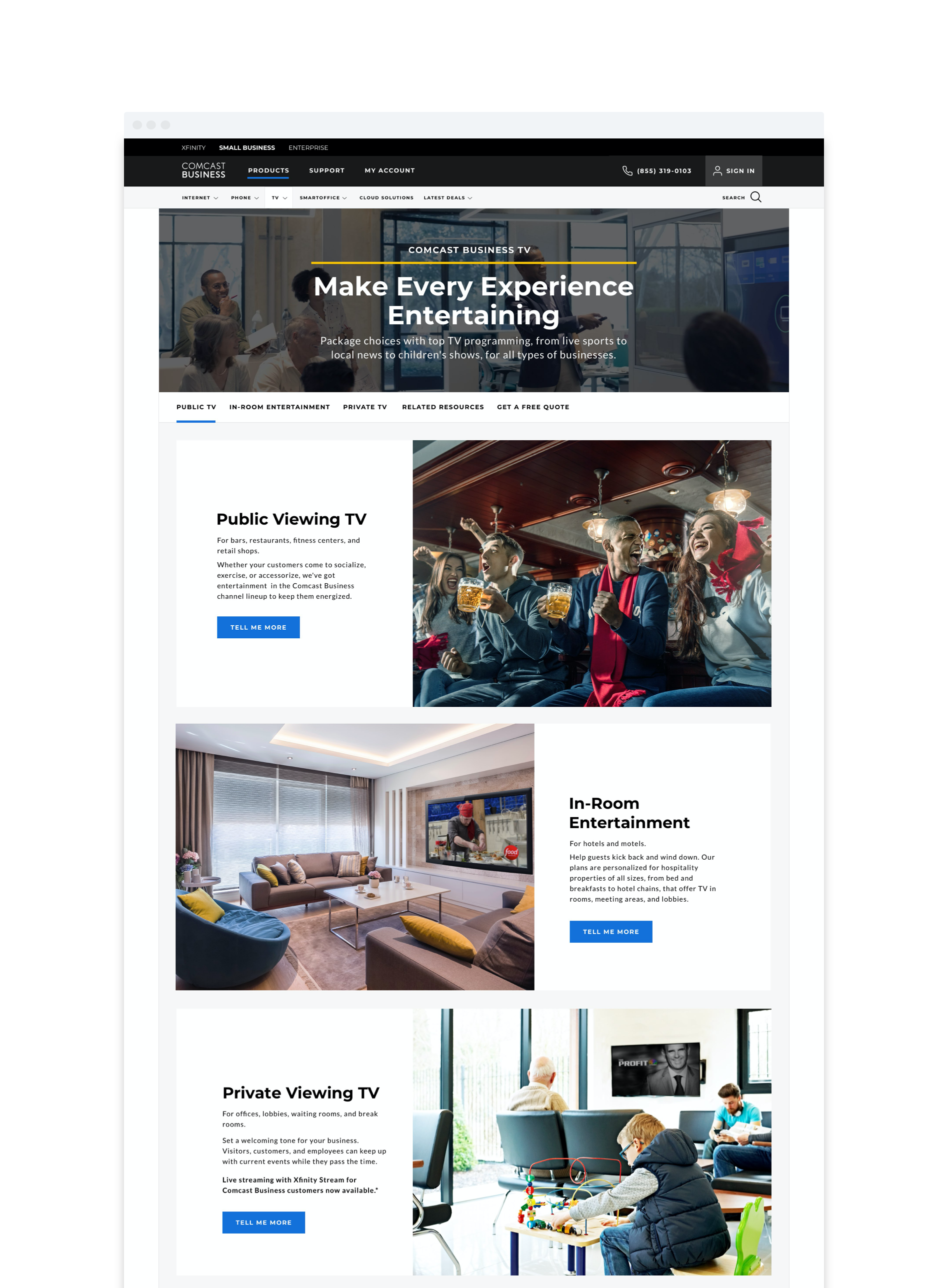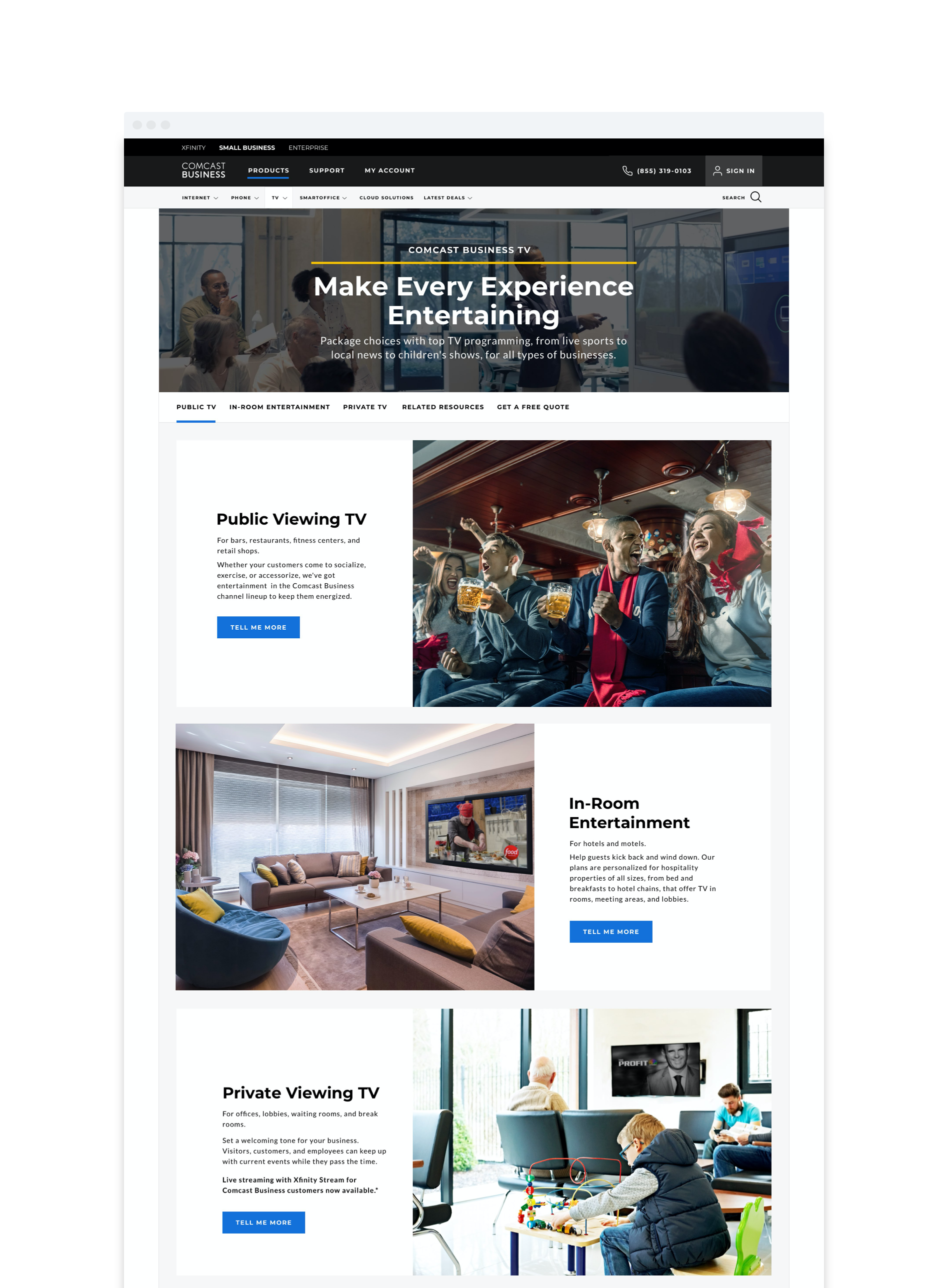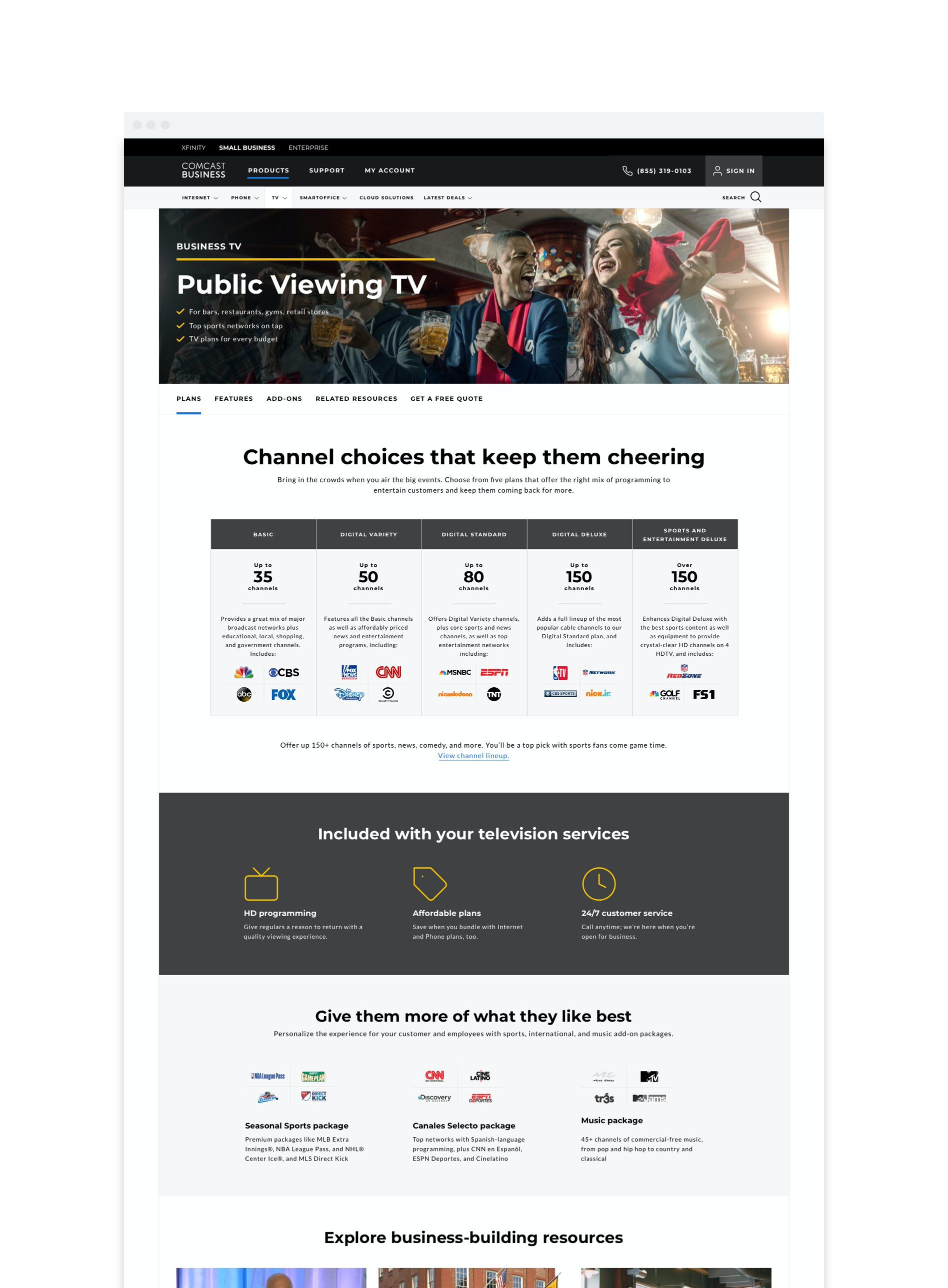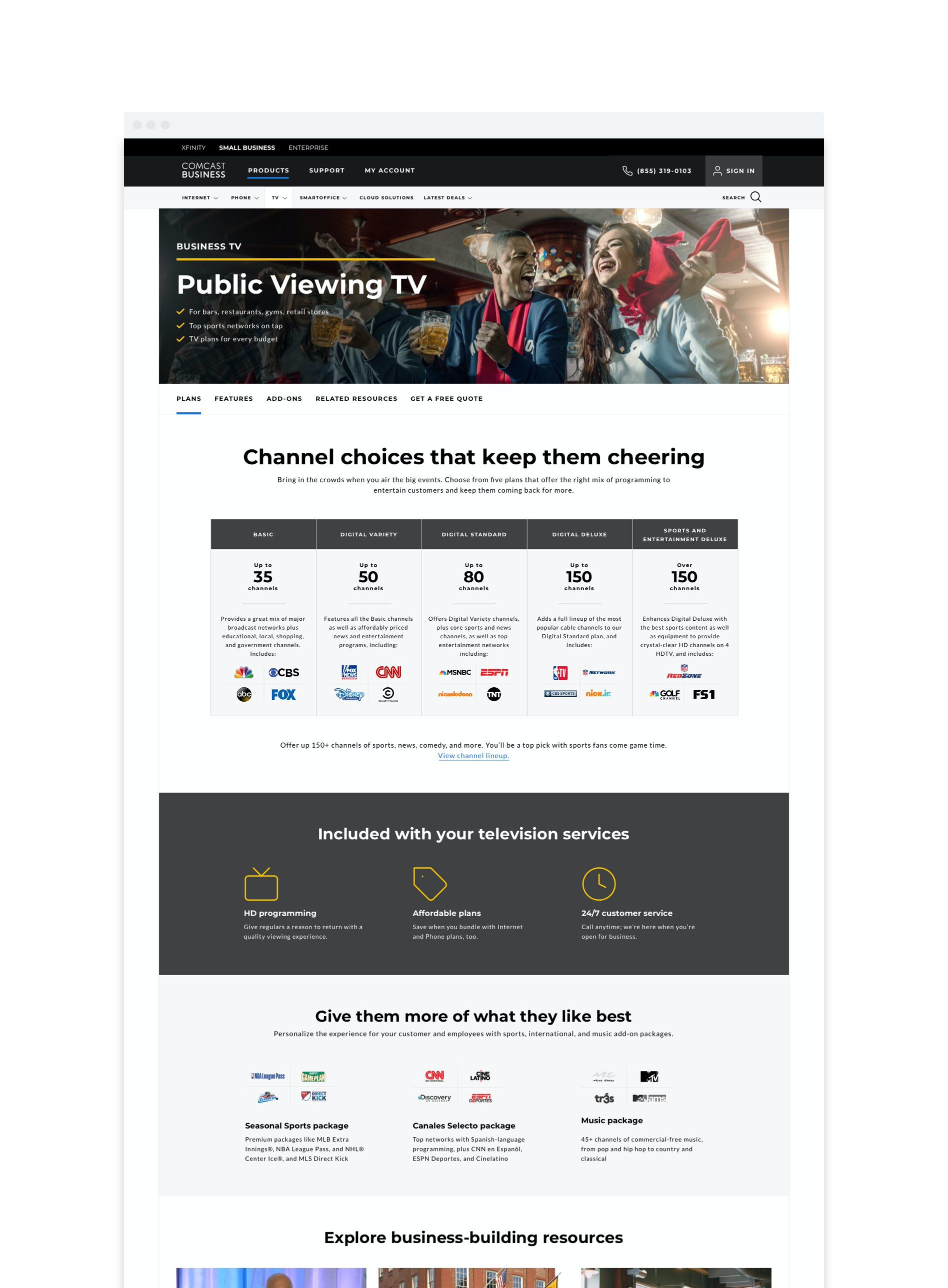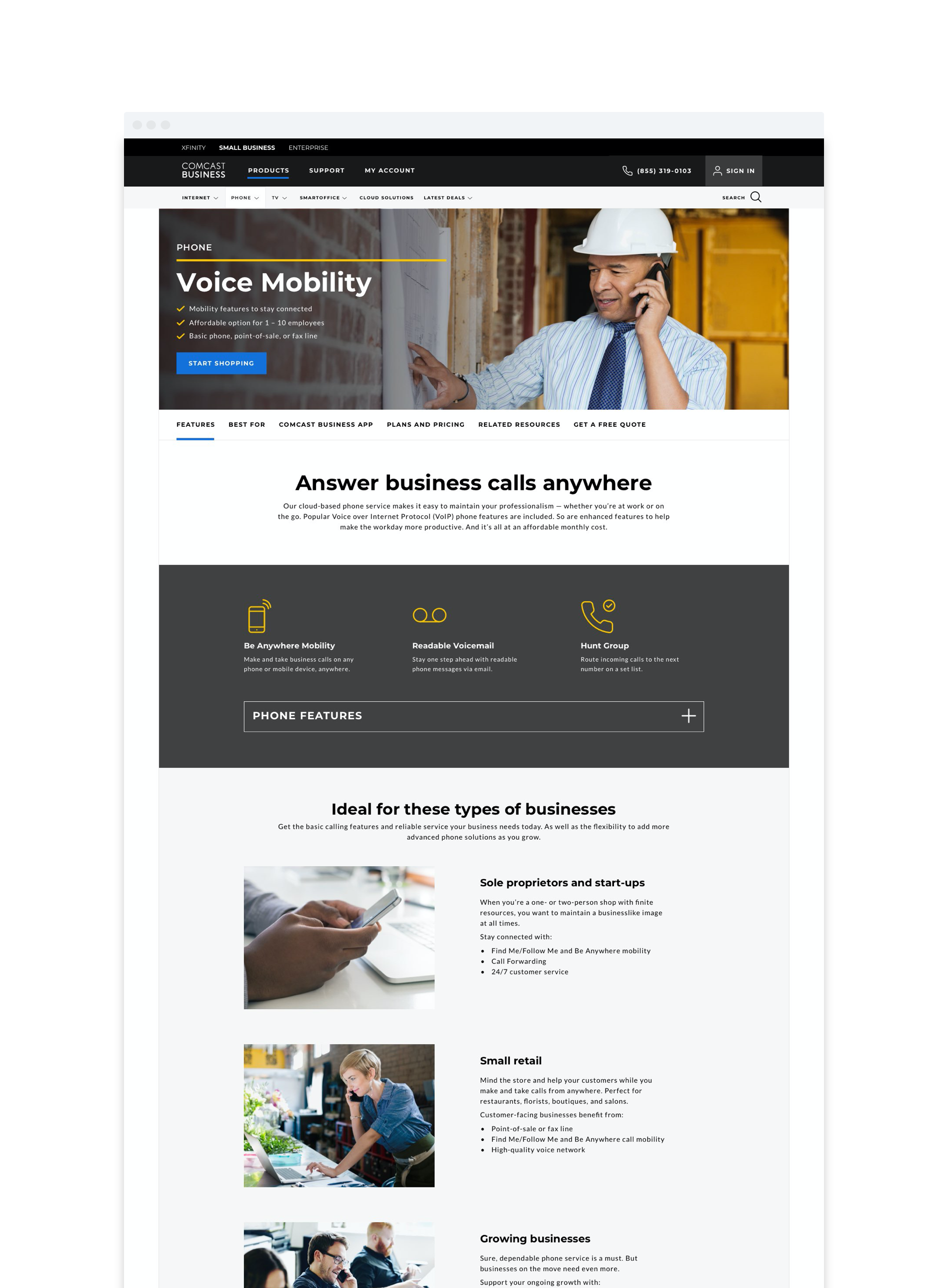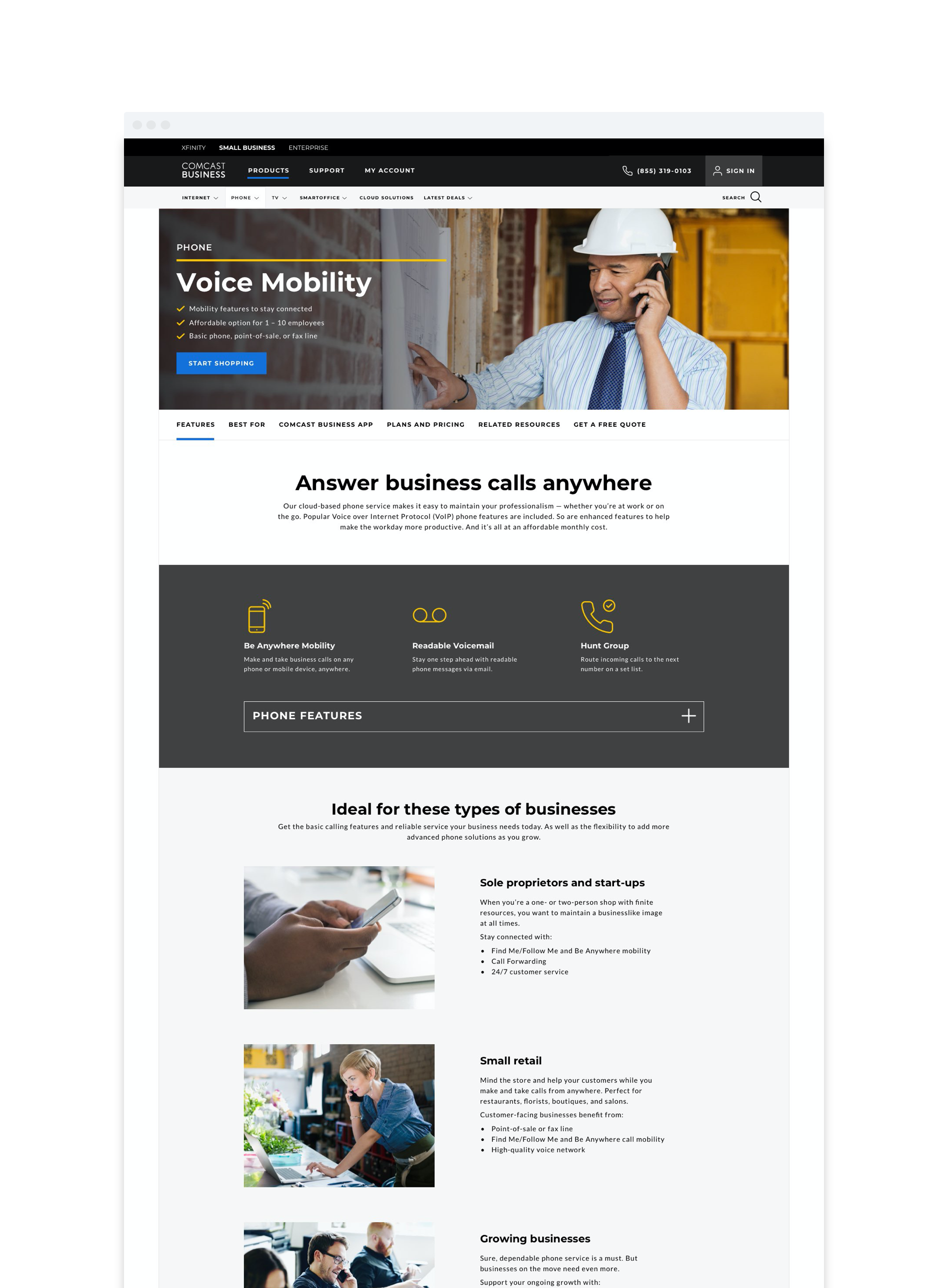 SYSTEM AND APPROACH
Mobile-first, check. Tablet breakpoints could not be ignored or underhanded, since a lot of small business is happening in that range. Flexibility and scalability go hand-in-hand here with light and dark mode color themes.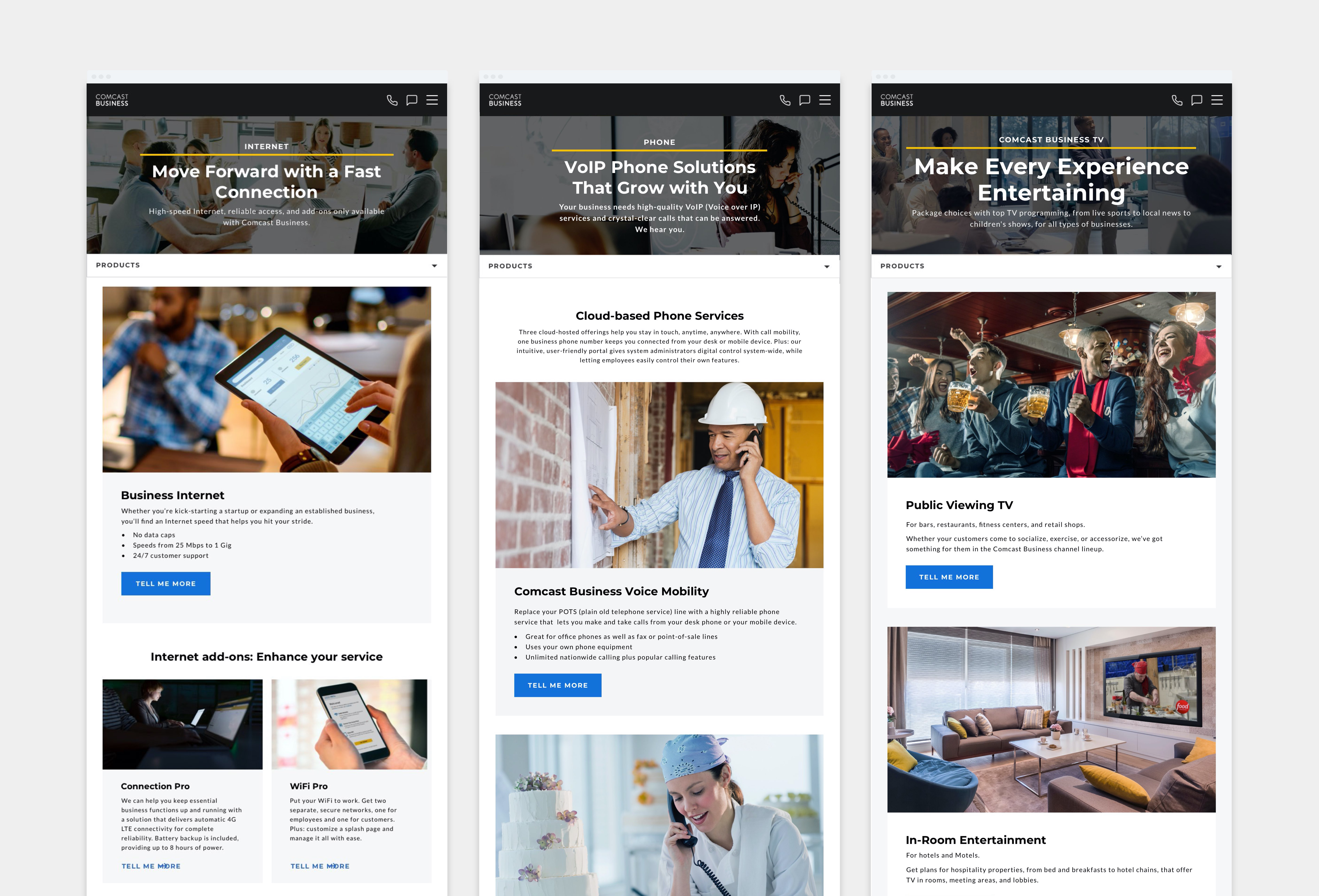 A Comprehensive Living Style Guide
Crucial to any site reboot, our team created, maintained, and socialized an atomic design system across internal and third-party teams. The system still lives on, ever-evolving, and scaling to suit the needs and challenges of Comcast Business and their customers.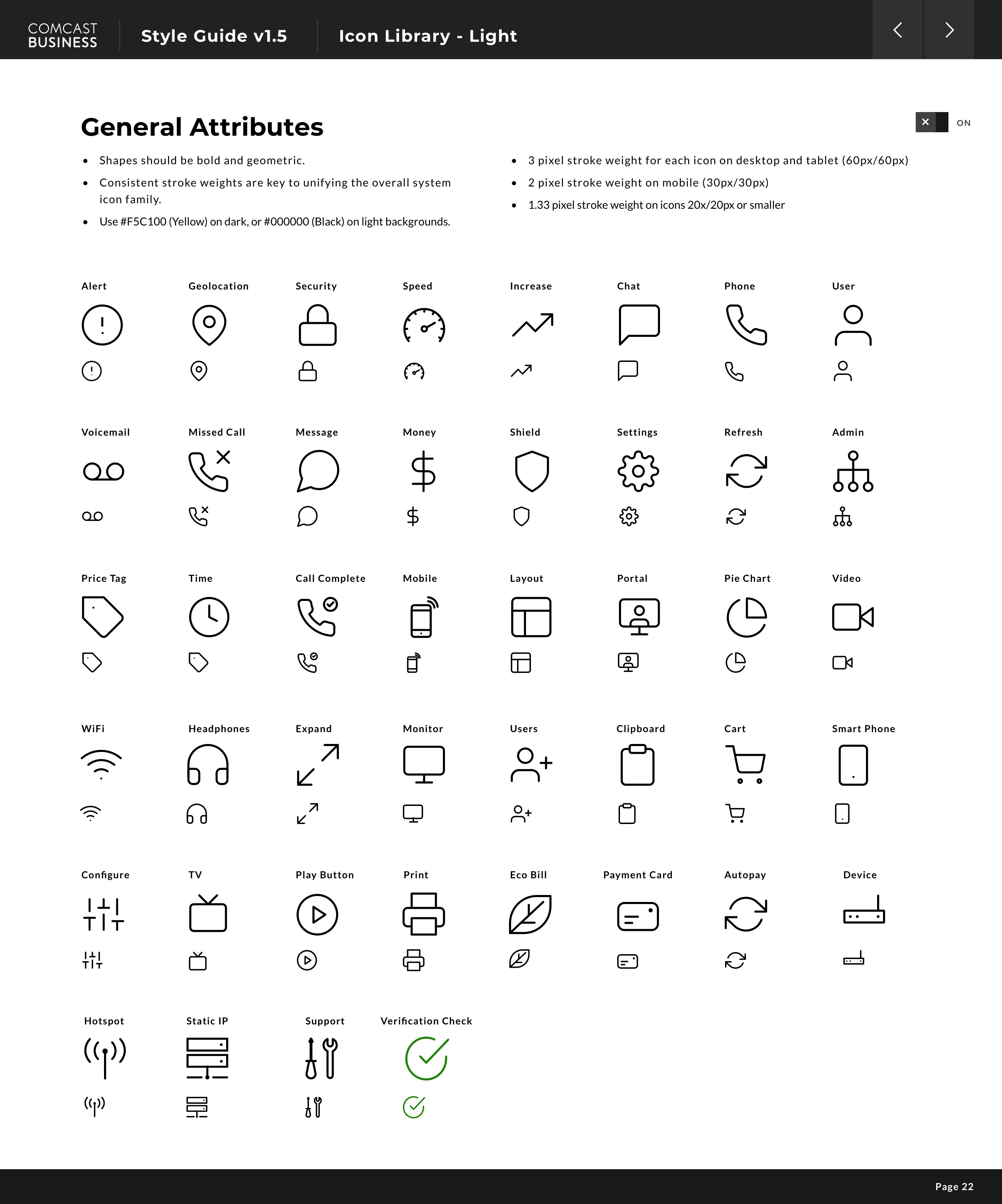 Light and dark mode samples from the style guide.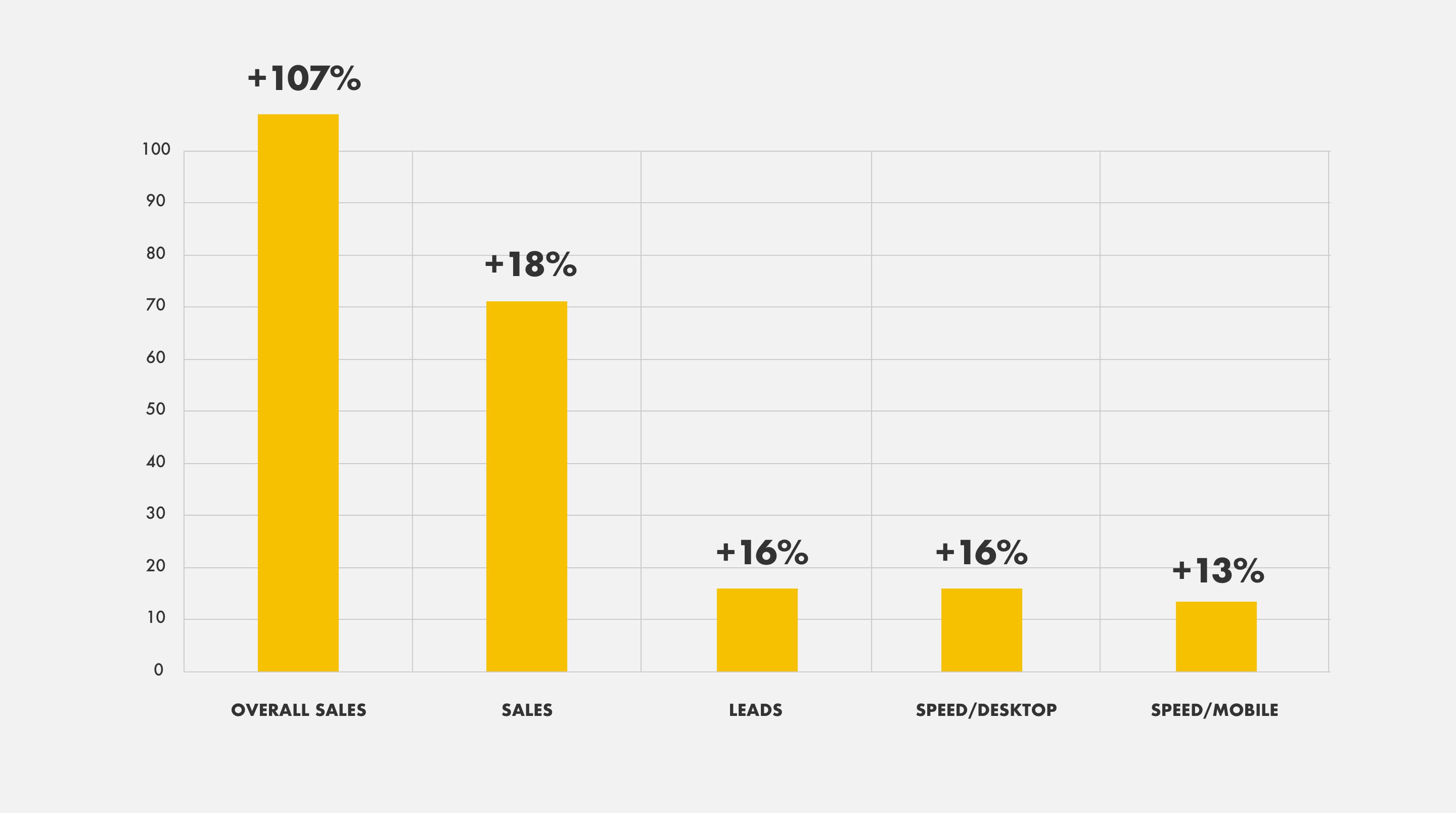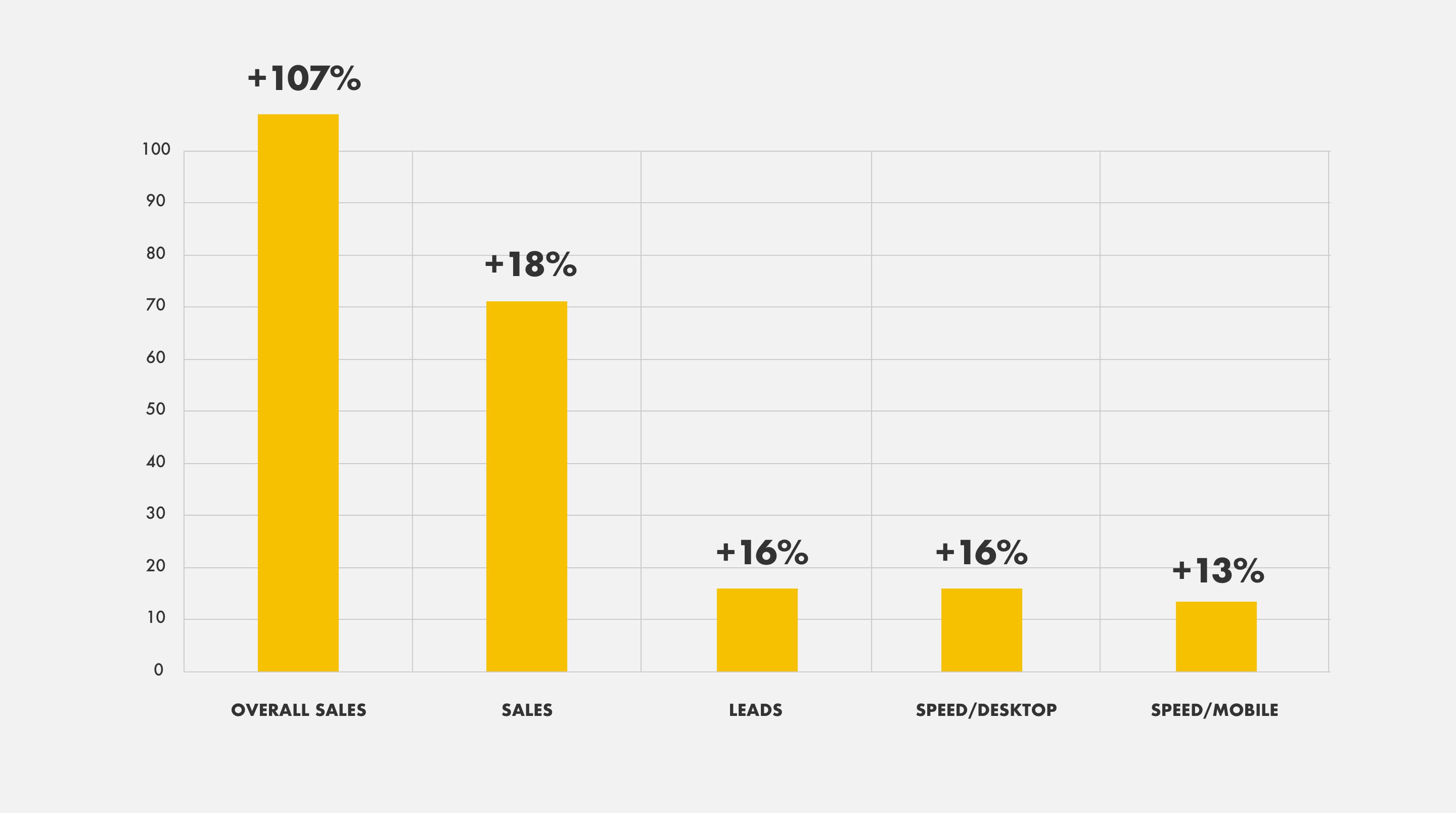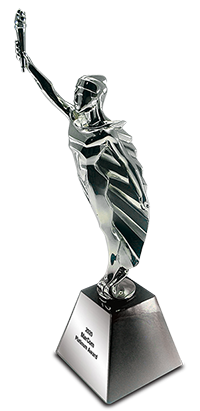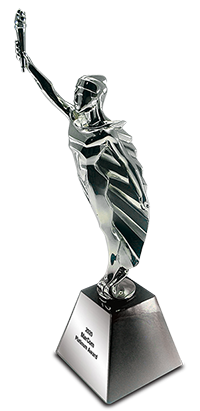 MARCOM PLATINUM AWARD 2018