EDMUNDS
Edmunds is the premier destination for car research and shopping. Edmunds is known and trusted on everything from price negotiating, dealer inventory, long term car reviews, and live help when you need it.
ROLE
Design Lead/Art Direction
DESKTOP DESIGNS
This site refresh focused on a new product, "Price Promise," that enabled users to lock-in prices with dealers. The approach was simple, get users to the core pages efficiently and help guide them towards a guaranteed great deal.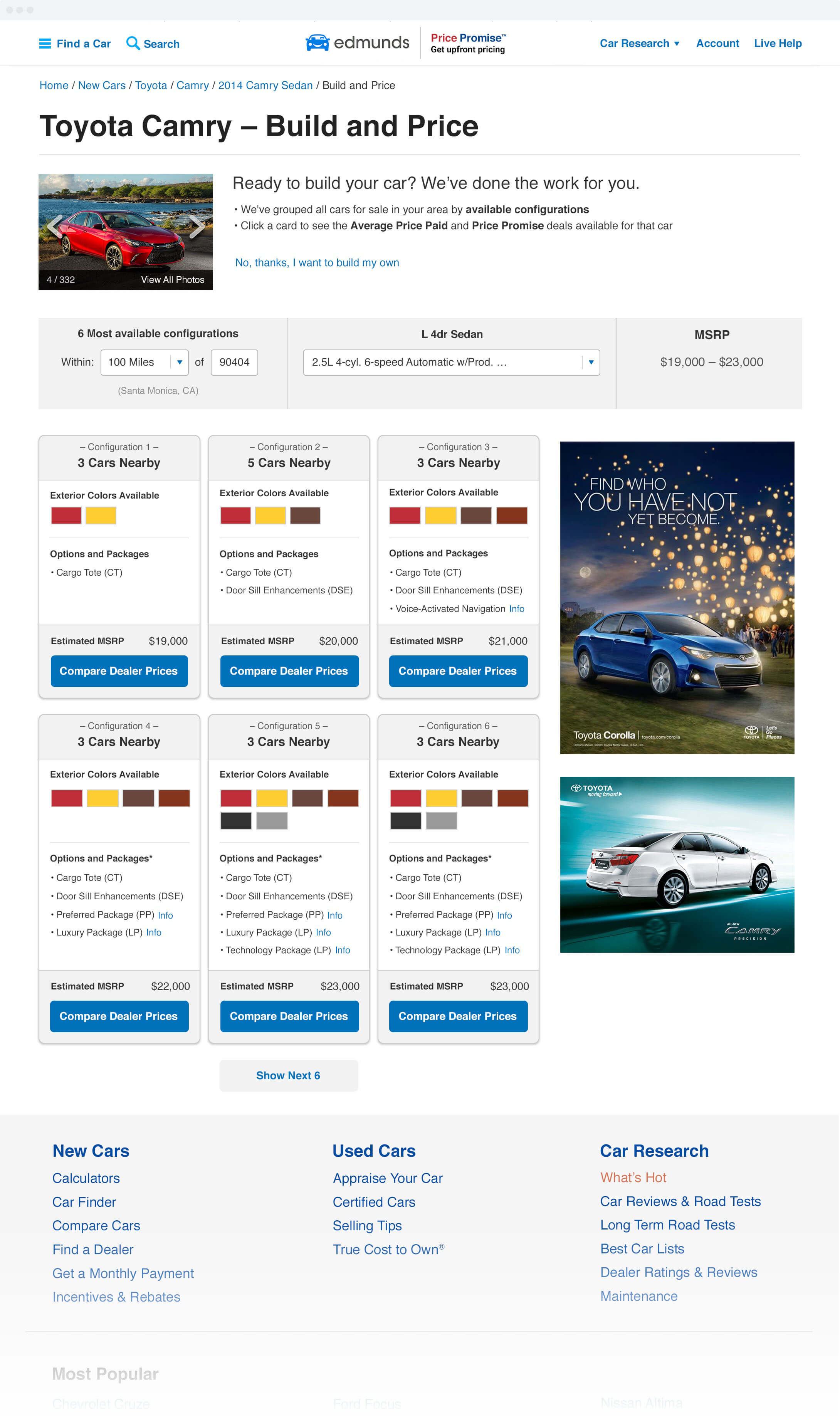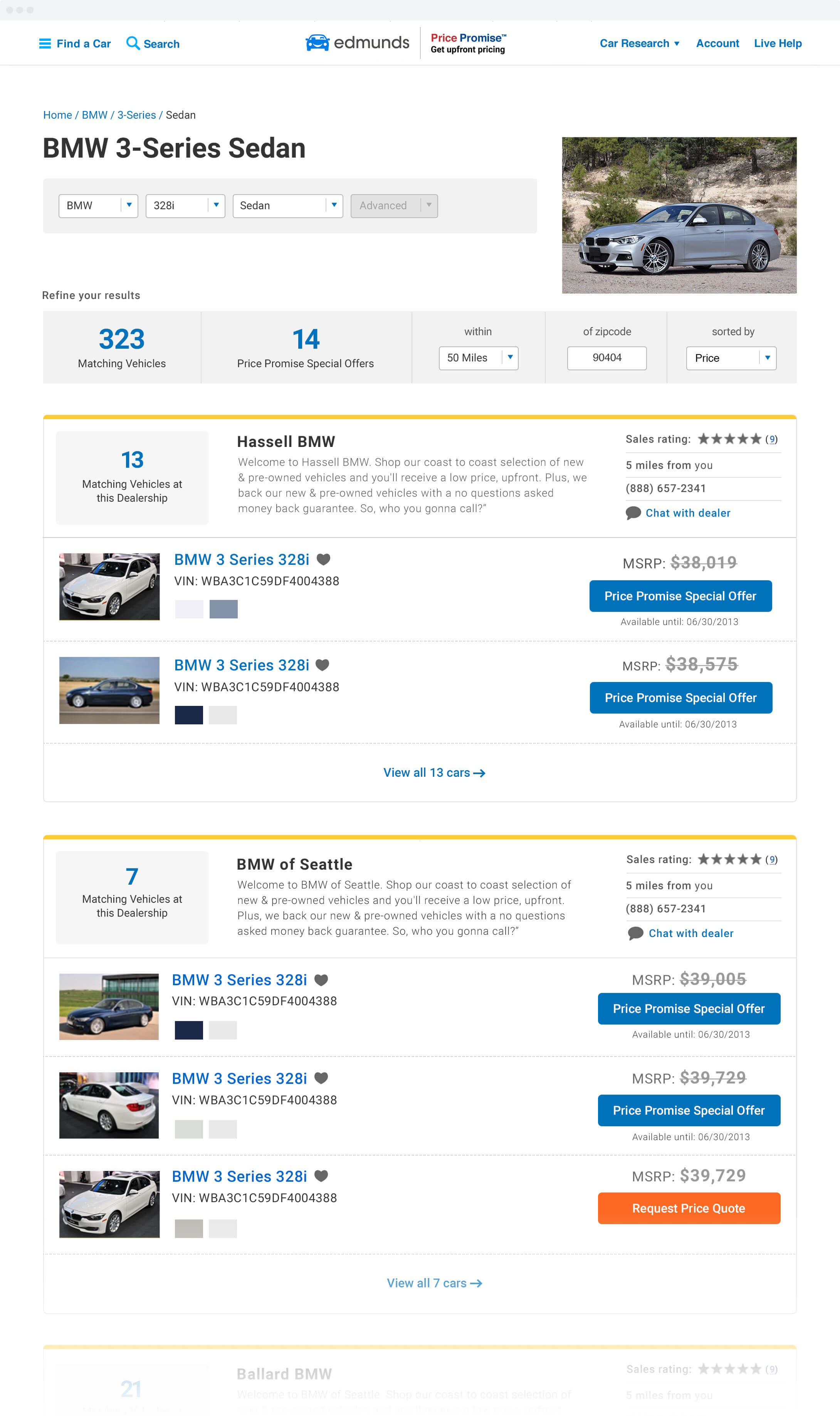 MOBILE APP
We designed a new in-app experience to coincide with the site refresh. Triggered by geolocation, the app provides additional lot-only services and functionality.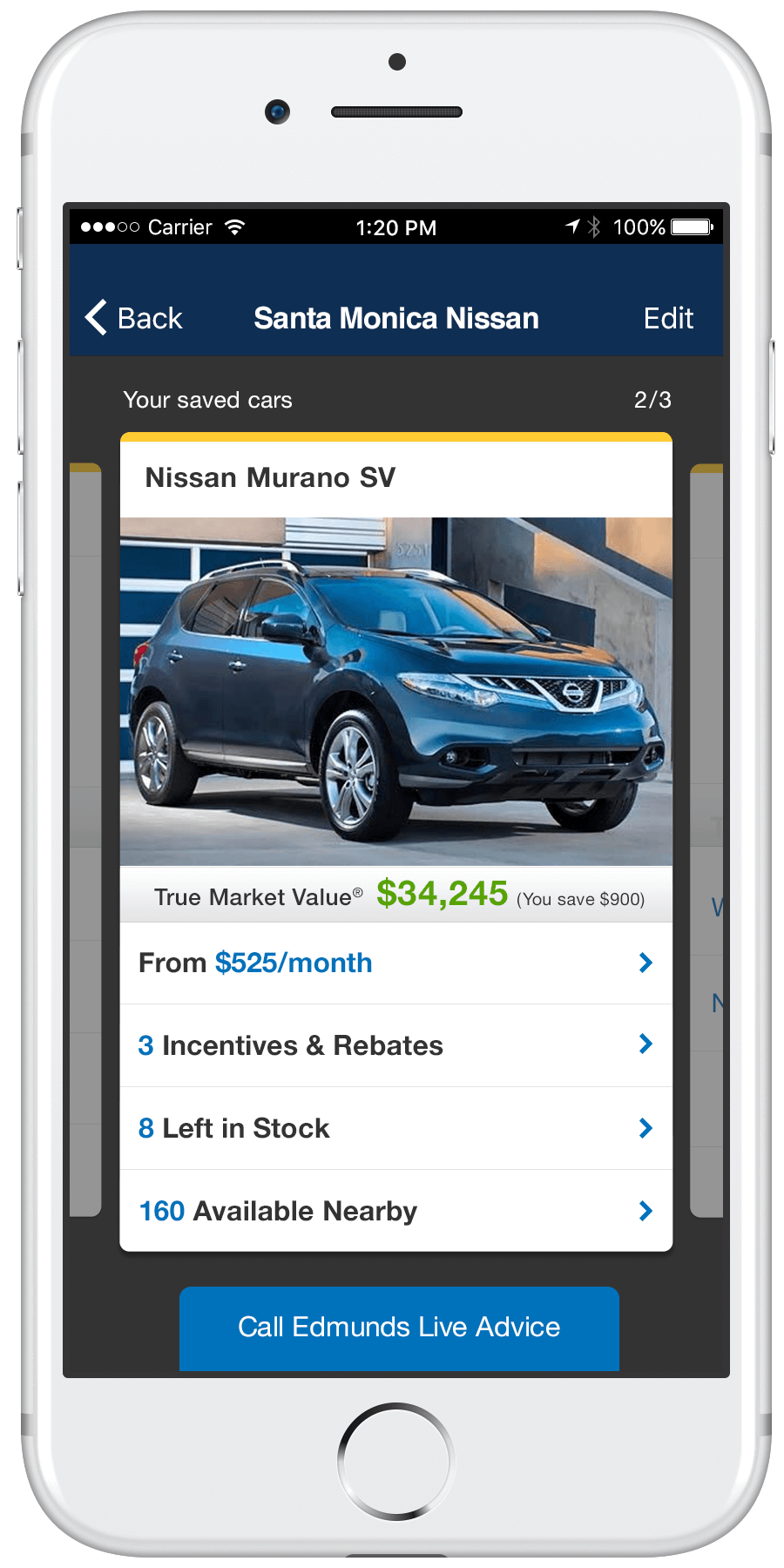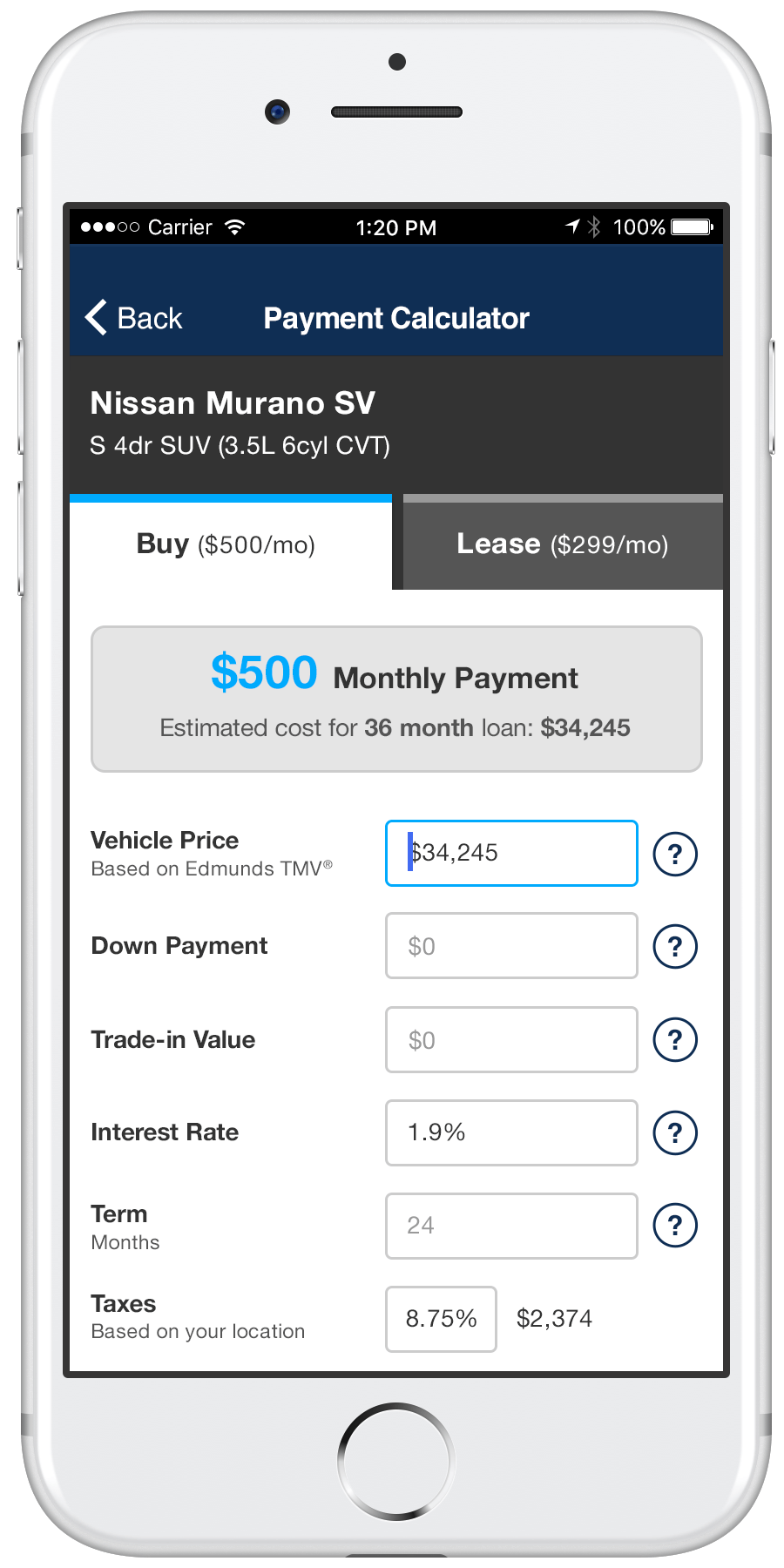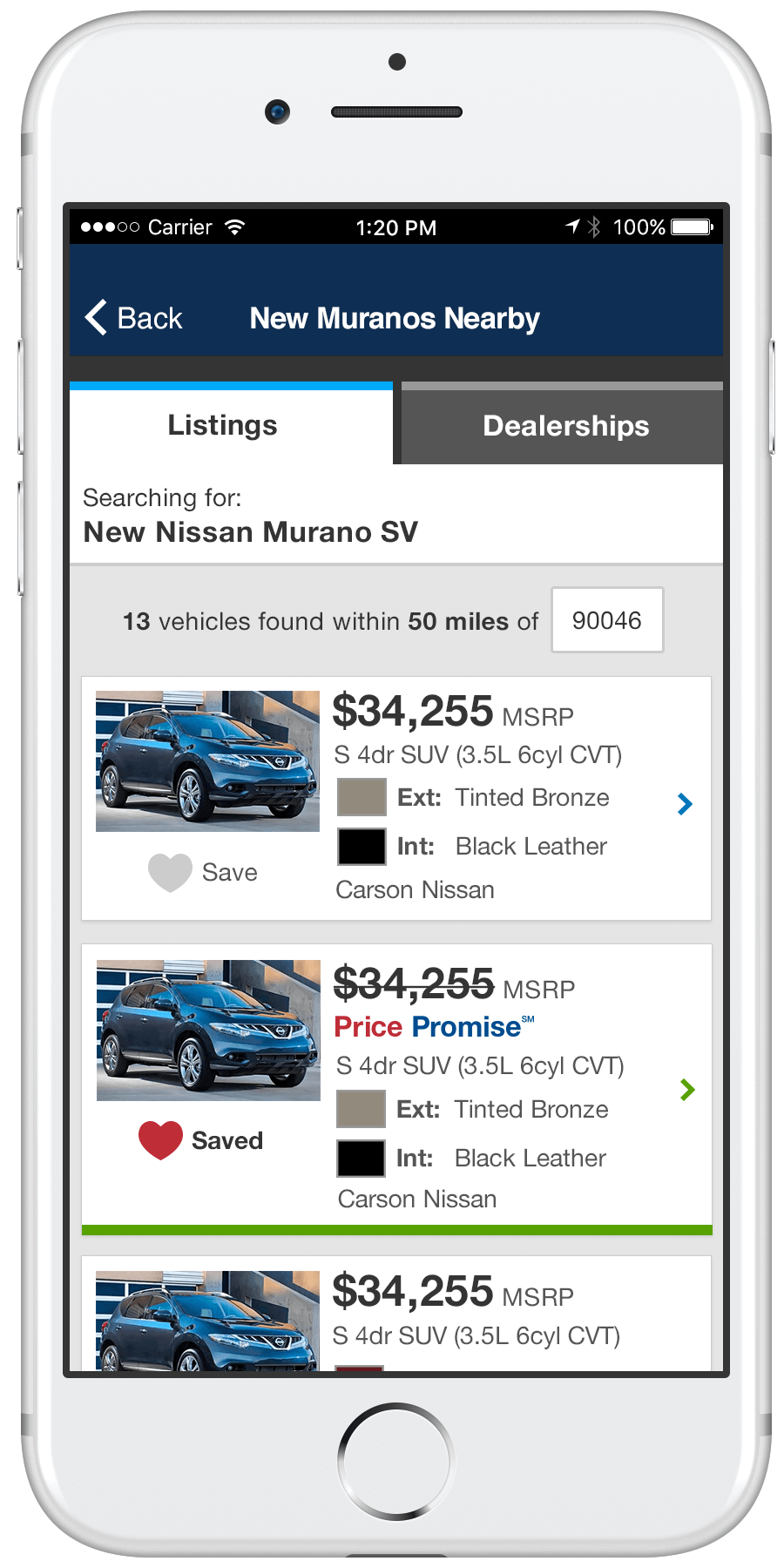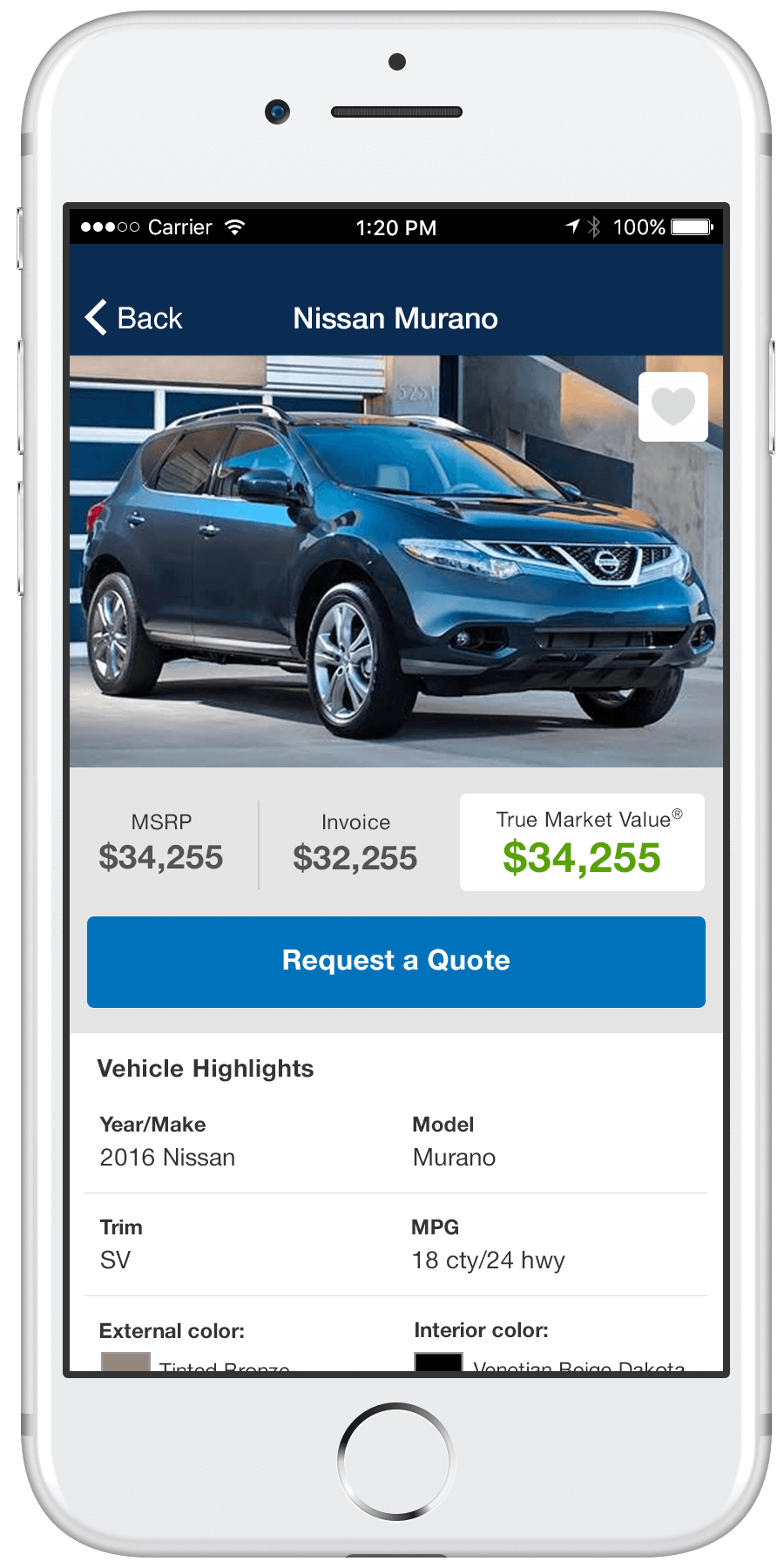 RESULTS
The redesign was responsible for a 3.9% increase in profit in its first two-quarters. Increased conversions via a more streamlined build and style picker helped improve the overall user experience, and the redesign was awarded top prize in its class by J.D. Power.