COLUMBIA UNIVERSITY MEDICAL CENTER
INTRODUCTION
Columbia University Medical Center (CUMC) consists of four schools, several hospitals, and institutions. CUMC is historically the first academic medical center in the world.
DESIGNS
Columbia University needed a fresh look for both their two major properties, CUMC and The College of Physicians & Surgeons. These visual styles inform the entire distribution of sites that encompass the schools on the whole medical campus. We utilized the same responsive/adaptive grid system across Columbia University properties, including ColumbiaDoctors.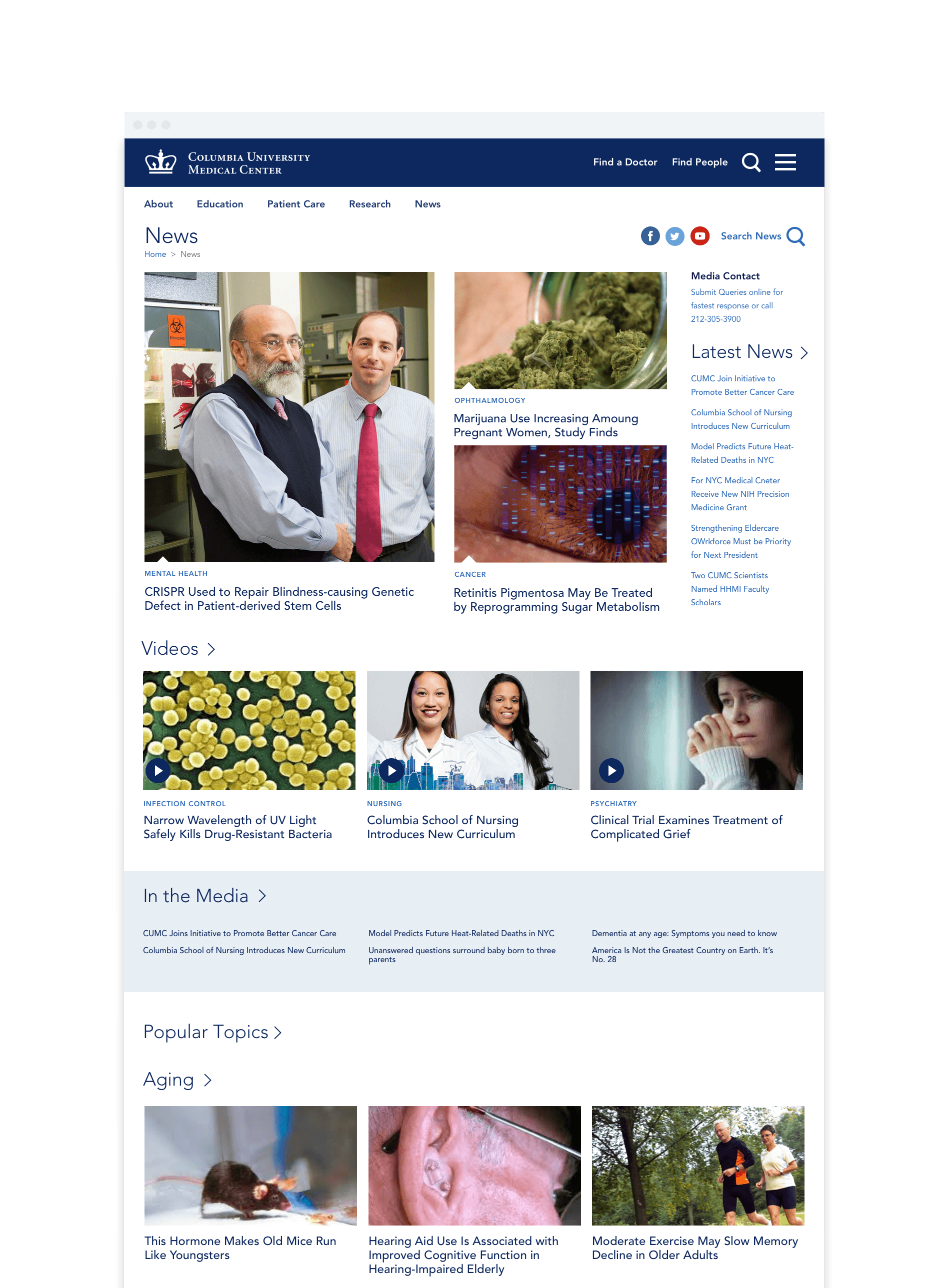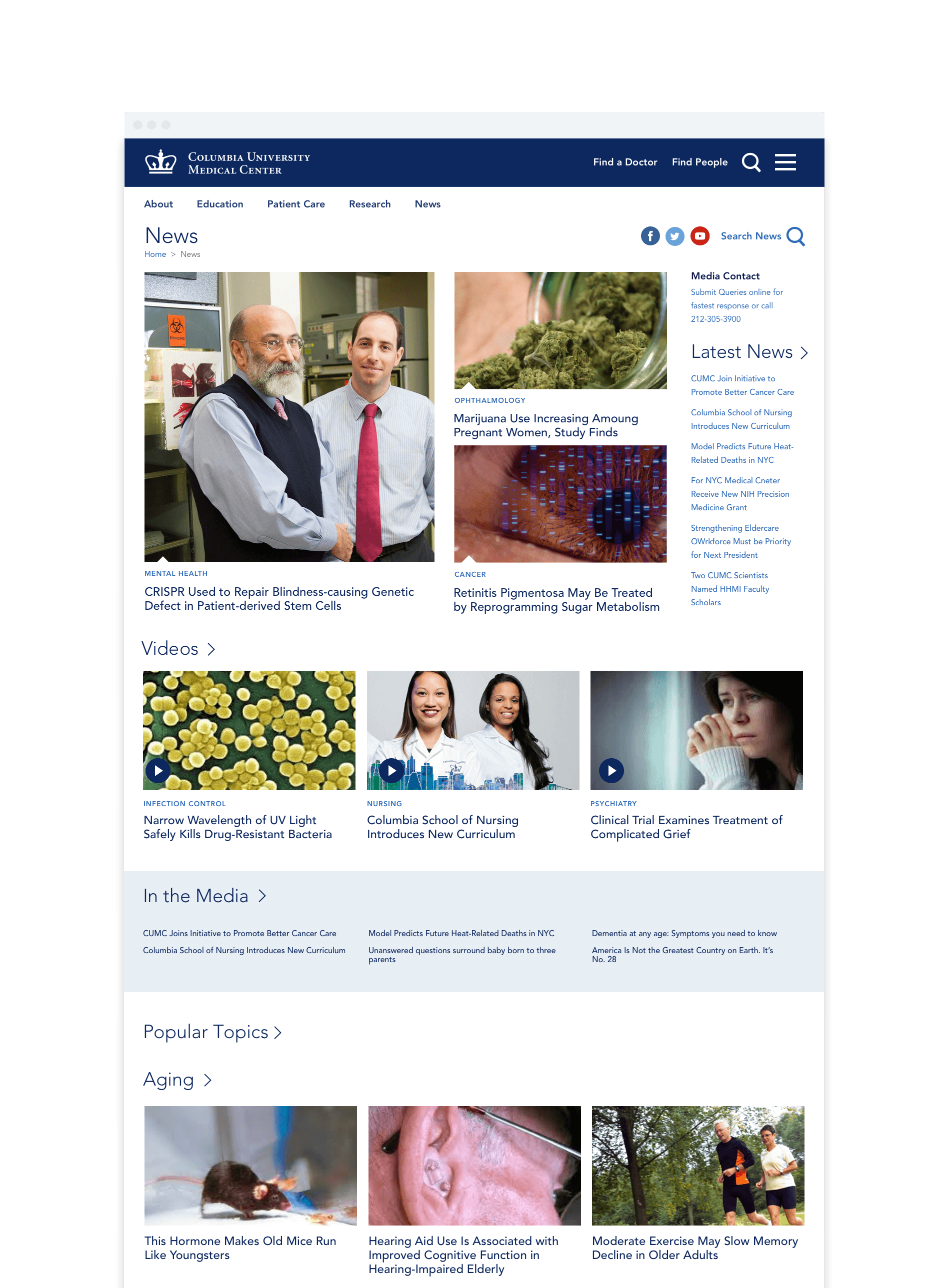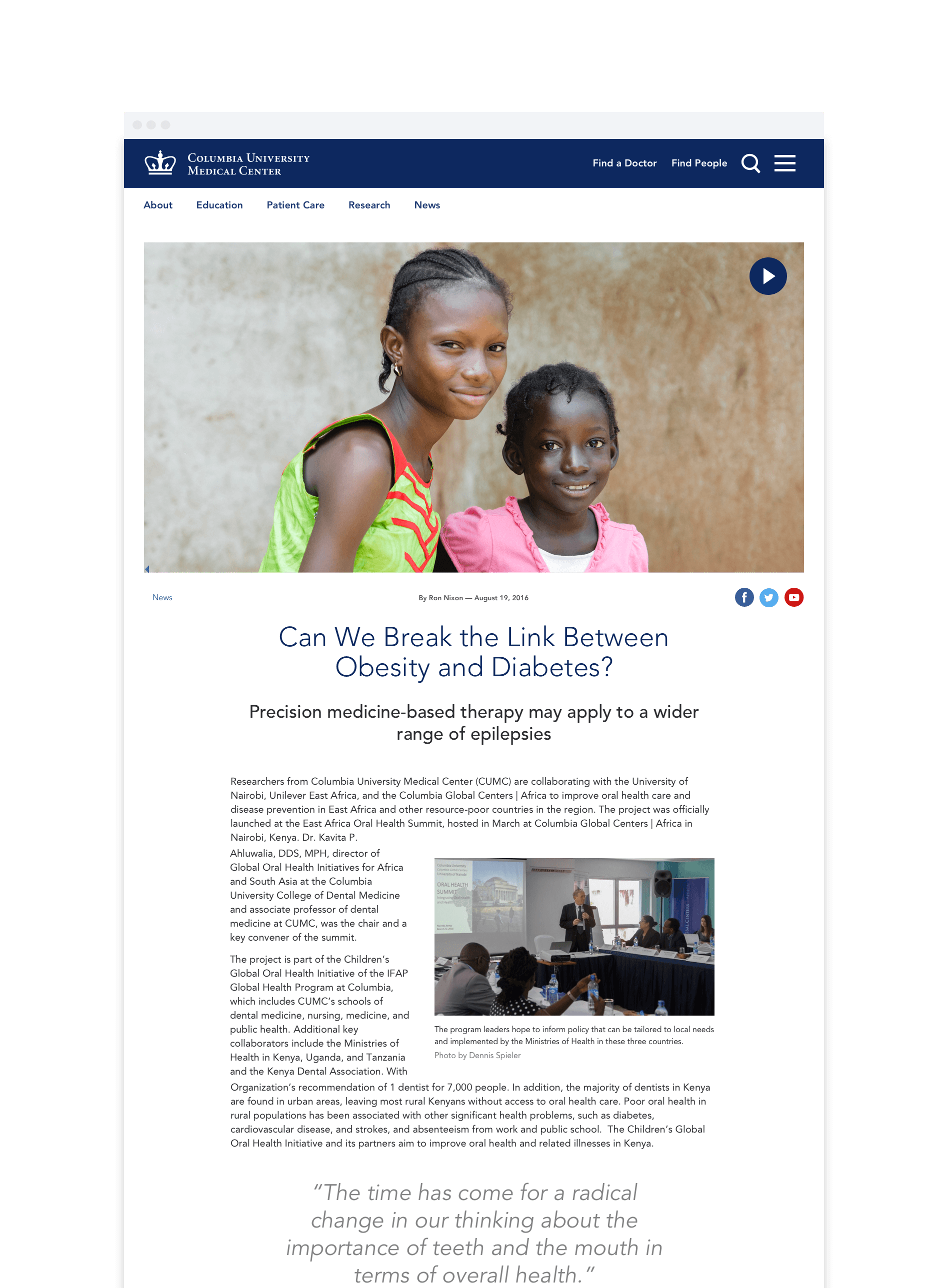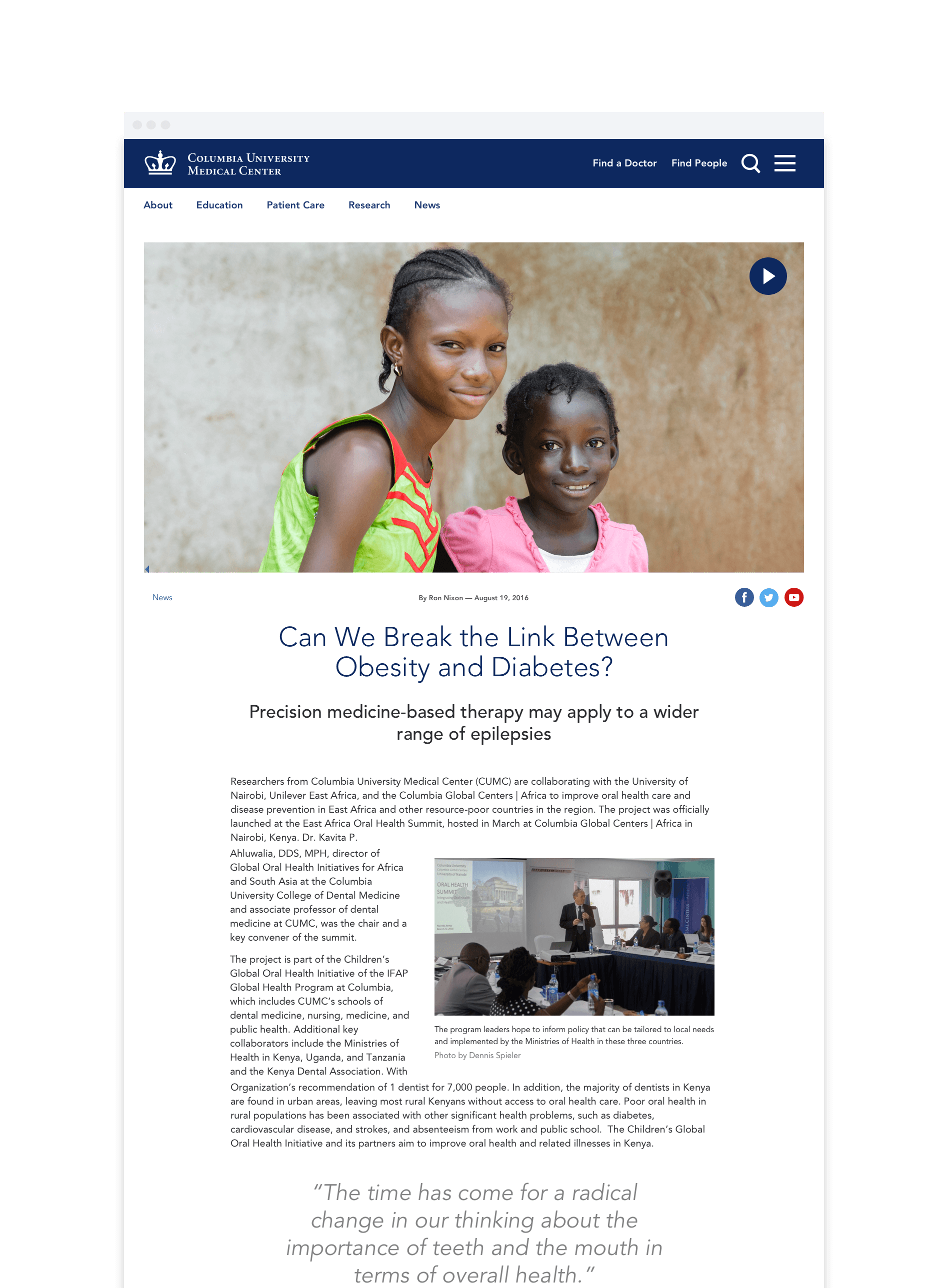 TABLET
Working with Athletics, our goals were to establish a design language that flexed responsively and yet we took bespoke approaches to each screen size.
COLLEGE OF PHYSICIANS & SURGEONS
Our teams collaborated to invoke a familiar, though unique branding for one of the schools, demonstrating how the branding scales.

MOBILE
Clean translations for mobile are essential to the audiences and tailored to the content.